Image source: masey.co via Flickr
The Big Bash League comes bearing exciting punting opportunities like the Sydney Thunder vs Brisbane Heat Betting Preview. However, before you leap in with your money, give this a read and pick up the necessary pointers. We are here to help, and you those win you have been waiting for!
The Big Bash League
The Big Bash League is an Australian Cricket League established in 2011 by Cricket Australia. The Twenty20 cricket game is the new talk of the punter's town. Certainly, it has a huge fan following.
The League is broadcasted nationally and internationally. Thus, it attracts cricket bettors and enthusiasts from all around the globe. Best online cricket betting sites like 1xBet sportsbook offer fantastic online cricket betting bonuses that can be extremely helpful for beginners. Moreover, the League has opened many cricket betting markets where you can try your luck!
Sydney Thunder vs Brisbane Heat Betting Preview; Team Talk
Comparing the teams before placing your bets is necessary. You need to carefully assess your odds of winning because miscalculated bets will only cause harm to you. Thus, the first is to always investigate both teams.
Grasping a calculated prediction of how the teams might perform on the field will certainly give you an upper hand. With that upper hand, you will be one step closer to your goal of winning!
Sydney Thunder
In the current Season, Sydney Thunder has displayed an average performance. They won 7 out of the 14 matches they have played. Thus, this element is not a strong criterion for your bet.
However, Sydney Thunder defeated Brisbane Heat this Season, twice. Thus, there is a possibility that they might bag this win as well!
Other than this, the Thunder have won the Big Bash League title in 2015. This certainly signifies that they have the potential of performing well in this match.
Brisbane Heat
Brisbane Heat has won 6 out of 14 matches that they played this Season. Their overall performance is might not be fantastic, but the chances are resting on a fifty-fifty scale. Considering the Heat also performed at an average pace throughout this Season, this match might be a close call.
Unless…
Head-to-Head Team Record
The head-to-head team record is quite crucial for your bets. It will help you understand how the team has performed against each other in the past. Through analysis, you can derive a prediction to your question; which team might win this match?
Sydney Thunder and Brisbane Heat have played 16 matches against each other. Their head-to-head team record states that the Thunder have won 10 times while the Heat won only 5 times. One match was decided and resulted in a draw.
Indeed, Thunder shows potential and the odds might seem to be in their favour. The maximum score Sydney Thunder made against Brisbane Heat is a whopping 208. Keep these odds in mind before you place your wagers.
Sydney Thunder vs Brisbane Heat Betting Preview; The Cricket Ground and the Pitch
The cricket ground and the pitch are where the game unfolds. Thus, it is important to analyse the pitch to assess the performance of the teams and the players. This will help you in placing more accurate bets which will automatically increase your chances of bagging a big win!
The Sydney Showground
Coincidentally, in the past, Sydney Thunder defeated Brisbane heat at the cricket Stadium; Sydney Showground. The pitch has been dominated by pacers and knowing that the Thunder have recruited a new fast bowler from Afghanistan… This match will certainly be quite interesting.
However, certain factors can play in favour of the Brisbane Heat. Thus, do not be so quick. Avoid haste and be vigilant while we help you navigate through your betting requirements.
Sydney Thunder vs Brisbane Heat Betting Preview; Weather and Time
Although a land-based game, weather greatly affects a cricket match. Unlike football, cricket matches are impacted by rain. The performance of the cricketers on the field is compromised thus the matches are either delayed or are declared a draw.
The weather conditions might change as time progresses. Thus, you must evaluate the time and the weather together. This will help you in understanding which team might have more chances of winning.
Weather
Unfortunately, the weather predictions are stating that it might rain when the match begins. Other than this, the humidity is predicted to be at 85% which might cause problems for the batsmen on the field. Considering that pacers dominate on this pitch, your bets should be wisely calculated keeping these factors in mind.
Light showers with passing clouds might not cause the match to be declared a draw. However, the weather is unpredictable. We advise you to keep the live weather forecast open, especially for this match. This will aid your betting assessment.
Time
The match will start at 1900 local time and at this hour the humidity will be the highest. A BBL match last for 3 hours approximately (if there are no problems) and yes, the conditions might get better later. As time will progress, the humidity is predicted to decrease. This means, whichever team decides to bowl first might have the opportunity of bagging all the wickets with a small target score.
Sydney Thunder vs Brisbane Heat Betting Preview; The Toss
Toss can determine a win. Seriously. Whoever wins the toss has the advantage of using this opportunity wisely. Thus, wise captains always plan accordingly.
After analyzing the weather and time, it is quite clear that the toss of this match is crucial. Whoever decides to bowl first might have the opportunity of bagging a win. However, if a team performs poorly then no amount of miracles can save them.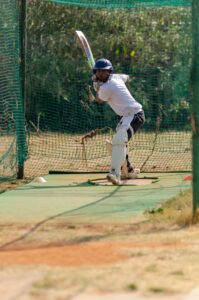 Sydney Thunder vs Brisbane Heat Betting Preview; No Room for Emotions
Your judgments related to your heart play no role in your bets. Do you find a player cute? No, do not put money on him. Whilst punting, remove your heart from the sleeve and place it at the door. This is a serious game. Any unreasonable bias is unwelcome.
Playing with emotions will lead you to lose a lot of money. Thus, contain yourself and use your head, not your heart.
Sydney Thunder vs Brisbane Heat Betting Preview; Safe and Small
Amongst our tips and tricks, this is the most important lesson. Always place small bets. This will allow you to navigate your way through the punting world of cricket without losing a leg or an arm. Grasp your experience through delicate bets… Consider them as amuse-bouche.
While you place small wagers, try to learn as much as you can before you leap into big bets. Your aim must be to avoid losing money while you stay in the game. Play smart, not hard and stupid.
How's That?
If you are nervous take deep breaths. Although, you might be excited rather than nervous. If this is your first time then we urge you to conduct proper research and well-equip yourself with all the necessary information. This will help you at staying on top of your game.
Good luck, fellow punter. Hope to see you on the other side with a bag full of cash and happy tears!