A missed opportunity can lead to mishaps but worst dropped catches only signifies that some mishaps you just cannot walk away from… There are instances where the entire match takes a 180˚ turn and the whole vibe of the stadium changes. What is worse than this? Well, if a missed opportunity costs the team a match or even a World Cup tournament… Yes, the worst dropped catches of the cricket world are haunting all of us and maybe they will haunt us for eternity.
[crick_banner_9149]
A Dropped Catch is a Lost Match
Cricket is a sport that requires immense skill and concentration, but even the best players can make mistakes. One such mistake that every cricket fan has witnessed at least once in their life is a dropped catch, which often leads to runs being scored off an otherwise easy dismissal. However, some dropped catches are far worse than a mere missed opportunity. Some mishaps take a cruel toll on the team and the batsman works his magic with his newly acquired luck.
The Agony of a Dropped Catch
A dropped catch can be extremely costly for any team as it not only gives away runs to the opponents but also affects the morale of its players.
On a cricket field, there is no worse feeling than the despair felt by the unfortunate soul who drops the ball. The fielder who drops a catch is doomed to face the fury of the angry bowler, especially if it is a crucial wicket. Not just the bowler but the entire team (including the captain) feel immense disappointment against the player. At that moment, all his successes maybe seem useless because of that one dropped catch…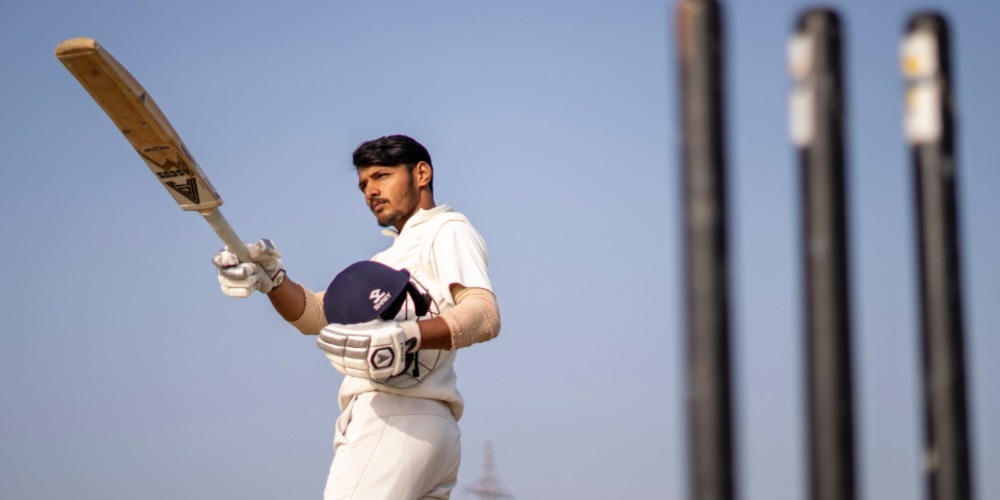 The humiliation lingers as the avid fans who are left disgruntled do not fall behind in expressing their resentment. And we do not blame them. In a sport like cricket, skill and precision are a prerequisite for a good performance. Hence, when a player demonstrates a lack of prowess, he must be prepared to reap the harvest, so to speak.
The Costliest Drops: The Heaviest Loss
The worst dropped catches in cricket are usually those which occur during crucial moments in a match. Such drops often come with disastrous consequences for both teams involved, either through lost points or wasted opportunities that could have changed the outcome of matches completely if they had been taken successfully instead.
Indeed, dropped catches are a common feature of any sport that involves human error; yet, some catches can be so awful that they become infamous memories among fans all across the world – regardless of who was playing on either side at the time. These worst dropped catches will always be remembered whenever we think about fantastic games that went wrong owing to foolish mistakes made by fielders who tried too hard yet failed terribly! We have compiled a list of some classic examples of the worst dropped catches in international cricket history.
A Lifeline to a Record; What a Lucky Day!
No missed catch in ODI cricket has cost more runs than Thisara Perera's drop of Rohit Sharma during an India-Sri Lanka encounter at Eden Gardens in 2014. Perera not only failed to take the Indian superstar's wicket but also set the path for the first-ever 250-plus performance by a batsman in limited-overs cricket.
Rohit was having a difficult time during the early stages of his illustrious innings. He nearly gave it away when he smashed one straight to the third man on Shaminda Eranga's delivery. Nevertheless, the Lankan squad was unable to capitalise on that golden opportunity since Thisara failed to make the catch.
Following that, the Indian sensation was unstoppable, hitting 264 runs in an inning – setting the record for the highest individual total in ODI history. A single catch drop cost the Sri Lankan team 260 additional runs. It certainly qualifies to be among the top worst-dropped catches in cricket.
Not-so-Caught Behind.
During the 80's and early '90s, the Indian cricket team had barely bagged any victories in the foreign land. Eager for a win, in 1990 India toured England for a three-match Test series. In the first match of the series at Lord's, they were presented with an opportunity to make a comeback. However, India squandered any prospect of a much-needed victory.
Graham Gooch of England was only on 36 in the first innings when India had a chance to dismiss him. They blew their opportunity, however, as the Indian wicketkeeper, Kiran More dropped what was perhaps the most vital catch of the game. Gooch, who was almost caught behind, went on to hit 333 runs, thoroughly destroying India's bowling line-up. Safe to say, victory slipped out of hands for India – only one catch-drop cost them the match and thereafter the entire series.
A Blunder of Epic Proportions.
It was during the final match of the Super-Six stage of the 1999 World Cup when one particularly worst dropped catch marked the place of the two teams in the cricket world.
South Africans had the best playing eleven and the mighty Aussies were in their best form ever. Herschelle Gibbs's century had set a tough target of 271 for the Australians to beat to proceed to the semi-finals. Steve Waugh came to crease at 48 for 3. At 56, he gave a simple catch to Gibbs on mid-wicket off Lance Klusener. Gibbs, caught the ball, of course. But as he attempted to hurl the ball upwards in celebration, it slipped from his grasp and fell to the ground. Perhaps he was too eager to celebrate, too soon.
It was extremely uncharacteristic of Gibbs, as he was the second-best fielder at the time after South Africa's Jonty Rhodes. Adding insult to injury, Waugh said to him; "You just dropped the World Cup", and went on to score a sublime 120* in a tense chase, sealing a spot for his team in the ICC World Cup semi-finals.
This tremendous victory marked the beginning of Australia's golden era and set the foundation of its legacy in cricket. Unfortunately, for South Africa, it earned them the infamous label of "chokers" in the cricket realm – a shame that they are still the sole carriers of, it over two decades later.
India vs Pakistan and the Lost Battle
As we are all aware, cricket is incomplete without the rivalry between India and Pakistan. Both teams have always strived on the field and when against each other, the entire world is glued to the screen. Even punters from across the globe enjoy wagering on only the best online cricket betting sites when these teams are against each other. Thus, if a player drops a catch it might be catastrophic.
Such a mishap was done by Abdul Razzaq, a Pakistani player who might have dropped a massive bomb on Pakistan's World Cup campaign in 2003. Although Pakistan had a good start and India was struggling to meet the goal. The target score to chase was 273/7 and with India's cherished players bowled out, Pakistan had a clear shot at winning but fate had other plans…
Razzaq dropped a very important, it was Sachin Tendulkar. To everyone's bewilderment, Wasim Akram was unable to contain himself and yelled at Razzaq 'Do you know whose catch you have dropped?' Indeed, Tendulkar proceeded to lead his team to victory and almost scored a century in that match. Unfortunately for Pakistan, they were very disappointed and can never forget the catch Razzaq dropped.
Worst Dropped Catches ft World Cup and a World Record
Imagine dropping a catch of such an important cricketer that they proceed to lead their team to the world cup while making a groundbreaking record… Yeah, does not sound so nice. Must be exceptionally painful for the person who dropped it. That person is Marlon Samuels of the West Indies team and honestly, he was not pleased with himself either.
It was the 4th Quarter of the 2015 ICC World Cup and West Indies were playing against New Zealand. New Zealand was batting first and it was the first over. This unfortunate event happened when the New Zealand batsman Martin Guptill played a straight shot right at the square leg of Samuels.
Samuels was unprepared and dropped the catch. Yes, it was a very straightforward catch but maybe he was distracted. This missed opportunity manifested into a lifeline for the New Zealand team.
Afterwards, Guptill played his luck right and added 233 more runs to the 4 he had scored in the first over. Not only this but he also broke the record Chris Gayle had set – highest score in a World Cup match. It was Guptill's impeccable performance that led the Kiwis to successfully secure a spot in the semi-finals. In the end, this one little missed catch led to a great amount of pain for the West Indies while New Zealand was celebrating their glorious victory.
[crick_banner_9149]
Worst Dropped Catches – A Punter's Nightmare
As we mentioned earlier, punters from across the globe enjoy betting on cricket. When betting platforms like the 1xBet sportsbook yield fantastic online cricket betting bonuses and online cricket betting promotions, it is hard not to droll over the opportunities. However, a match can take a horrible turn if a catch is missed. Thus, betting on cricket can be unpredictable but not impossible.
Doing a little research always helps and we suggest that you check out the latest online cricket betting tips for more clarity. We assure you that in circumstances where the match is taking a dark turn, there is always a way to get out of it and the answer is – Cricket Cashout Feature! We do not want you to miss out on opportunities as these cricketers have missed crucial catches…
Lost Opportunities But the Game Never Ends
Dropped catches are part and parcel of any sport where there's human error involved. However, some catches can be so bad that they go down as infamous memories among fans all over the world – no matter who was playing on either side at the time! These worst dropped catches will always remain etched into our minds whenever we think about great games gone wrong due to silly mistakes made by fielders trying too hard – yet failing miserably!
Our advice? Never be disheartened and always support your team because it is moments of grief that bring people together. You can lose one day but take notes from the experience, maybe grieve a little but get back up. If you are a cricketer yourself then you must understand that human error is natural and you can make up for that error by an certainly amazing performance in the upcoming matches. Shoot your shot even if you lose but never give up…