Cricket is a sport filled with emotions varying from funny cricket moments to teary gut-wrenching heartaches. Indeed, occasionally we all enjoy a good laugh so here we are, indulging you with our fantastic funny cricket moments that will certainly cheer you up if you're gloomy…

Funny Cricket Moments; Grab Your Popcorn
From batsmen accidentally bumping into each other on the field to hilarious commentaries over the static radios, funny cricket moments positively get the fans buzzing. Anyone who enjoys this sport will certainly enjoy the drama and the laughs that come with it. Cricket is a serious affair but in the history of this fantastic sport, numerous humorous moments have lightened up a tense stadium. See what I did there?
Undoubtedly, the game is more intense and competitive nowadays. The players are sweating to make a prominent mark on the field, but we all need to loosen up a bit. No? Thus, these 'oh my god, my stomach hurts' moments are certainly amusing for the audience and the strained cricketers on the ground. A little laugh will not harm anyone so live a little but laugh a lot!
Funny Cricket Moments are NOT the Devil's work.
Mishaps and unfortunate catch drops are heartbreaking nuisances, but there is an element of goodness. Amid the chaos on the field, cricketers long for fun activities and stress-relieving incidents that will calm their nerves.
Moreover, funny cricket moments serve as fantastic historical and comical cricket anecdotes for the next generations to unravel.  Traditionalists might consider cricket to be a serious, gentlemen's game but a few joyous memories go a long way. Are you ready?
Mishap and Haq
One can still hear faint roars of Inzamam ul Haq's name in the stadiums as he was certainly amongst the best-performing cricketers of his time. Despite being the only Pakistani cricketer to score 20,000 runs in the international cricket arena, Inzamam was hefty and struggled to score runs between the wickets.
Inzamam was one of the finest captains and batsmen for the Pakistani team. He always proved to be a substantial asset, but he certainly was not a 'fit' cricketer on the field. He had an outstanding sixteen-year-long successful cricket career, but he was under a microscope due to his slow running. Although he was a member of the winning side of Pakistan's 1992 World Cup, he was involved in numerous cases of unfortunate run-outs.
Funny Cricket Moments; Featuring Inzamam.
Although Inzamama has numerous iconic yet funny cricket moments that have left deep imprints. Indeed, Inzamam was a legend in cricket, but this unfortunate yet hilarious cricket mishap deserves a gold medal. Without further ado, this is how Inzamam dismissed himself…
It was a bright and fine day during a Test match with England. Inzamam was batting and while he was on 26, he tried to play a sweep off the left-arm spinner. Regrettably, his attempt miserably failed. The ball hit his elbow and then his chest which caused the mishap. He lost his balance and stumbled backwards on his wickets. Was he out? OF COURSE and it was HILARIOUS! Might seem rude to laugh so hard but a little glimpse of the video will certainly put you in laughing fits as well.
Undoubtedly, there is a wide variety of cricket mishaps. For instance, there have been instances where a batsman's bat accidentally knocks over his wickets. However, this incident is certainly a rare occurrence where the batsman knocks down the stumps by falling on them… Backwards. Yes, backward.
The Terror of BMW Jarvo
Seldomly referred to by his original name 'Daniel Jarvis,' Jarvo was certainly considered a BIG prankster in the world of cricket. The star prankster labelled himself as BMW, the short form for 'Britain's Most Wanted.' He has managed to successfully pull off numerous pranks and escapades that have left everyone in splits and tears of joy.
Hailing from Gravesend in Northwest Kent, England, Jarvo certainly took his love for cricket to another level. His stunts would normally involve pranking the players and the audience by invading the cricket pitch. The prank group 'Trollstation' member will often impersonate a cricketer and invade the pitch. To top it off, he made his first debut as an Indian cricketer invading the field and casually chatting away with his 'fellow cricket team.' Why? Just for fun.
Funny Cricket Moments; Featuring Jarvo the Menace
Jarvo became a prominent figure after the stunt he pulled during Ind vs England Test Match series. The tension between both teams was rising while the audience was squirming in their seats. This is when Jarvo walked onto the field. Wait! Let me set up the scene for you…
On a bright and sunny day at the Headingly Cricket Ground where the Test Match series between India and England was being held, Jarvo entered. Jarvo was spotted dressed as an Indian cricketer sitting on the sides waiting for the Indian team to emerge. Thus, as soon as the commentator announced the team, Jarvo casually strolled across the field and started chatting with them as one of their own.
Are you wondering where the security was? Well, as soon as the security tried to escort him off the field, Jarvo pointed at his jersey to explain. He kept insisting that he was amongst the Indian cricket team and that he belonged there. Of course, the security did not believe him even for a second. Still, Jarvo, the prankster, did not give up. Eventually, the security took him away and he was known as the first 'white' Indian cricketer.
Ever since then, Jarvo has constantly pulled absurd yet annoying pranks. He was certainly loved by his fans but immensely despised by others. Thus, after Jarvo had done enough damage, some stadiums banned him permanently as he was found disrupting the match and trespassing on the cricket field. In short, he only caused unnecessary nuisances. Hence, Jarvo's downfall came quickly but his fans still remember him in their hearts.
Moreover, BMW was able to accumulate quite a fanfare for himself. For instance, some Indian enthusiasts suggested that the Indian team retire jersey number 69 as a tribute to him…
Gayle, The Entertainer from West Indies
Belonging to Jamaica, Chris Gayle is adored by cricket fans worldwide. Undoubtedly, Gayle is regarded as the most destructive T20 batsman in the world. His outstanding skills and remarkable sportsmanship have given him a prominent name in the world of cricket.
However, he is not only an excellent cricketer. The universe boss, Gayle, has always enjoyed being on the field. He is very well-known among cricket fans for his iconic yet hilarious cricket moments on the field. Various funny cricket moments of Gayle are worth mentioning as his passion for cricket is embedded in each event. However, there is this one prominent occasion which is ranked relatively superior among the funniest moments in his cricket career.
Funny Cricket Moments; Featuring Gayle and the Party Bus
Cricket fans around the globe chant Gayle's name in stadiums whenever he approaches. But why are the enthusiasts so devoted to him? That is because Gayle is an outstanding cricketer with a good sense of humour. Being the most capped player in the West Indies, he has set numerous records in all cricket formats.
However, Gayle has an endearing mischievous side that everyone adores. We will talk about his most cherished memory among a long list of his fun-loving cricket moments. Before we jump in, allow me to proceed and set the scene.
The rays of the sun were warm, and the field was green. It was the ODI World Cup between West Indies and England. Indeed, it was yet another match where Gayle kept the opposing side under incredible pressure. However, he was certainly chipper that day.
Eoin Morgan from England was on the field when Gayle was about to make a delivery. However, before Gayle could bowl the ball, Morgan left the crease. Seeing this, Chris stopped midway and gestured to the wickets as a sign of warning for the batsman. Yes, if Gayle wanted he could have knocked the wickets off, but he chose to give a warning instead. Nonetheless, the way he warned Morgan was unusual but loved by everyone!
The Unorthodox Steve
The former captain of the Australian National team, Steve Smith is known for his vague body language on the pitch. Believe it or not, he has no control over it which makes it even funnier to watch him.
Batters are widely known for leaving remarkable deliveries during cricket matches. While some batters just raise their shoulders to avoid the delivery. Both these instances are how batters naturally respond but somehow Smith's deliveries are unconventional.
The eccentric nature of Smith's deliveries has gained him a whole new category of fan following. His goofy and silly behaviour surely entertains the audience and eases the pressure on the field. Besides, Steve himself has declared that "I do some weird stuff." Can we blame him?
Funny Cricket Moments; Featuring Smith "Prancing"
Smudge is known for his unusual acts on the field, but none are disruptive or catastrophic. He might come off as unusual but in an endearing manner. Moreover, mentioning a specific moment or instance will not do justice to the legend that is Smith.
Many times, Smith has left the ball and brought his bat forward while saying how's that? Other than this, Smith also makes quite a few noises while defending the ball. If you're wondering whether Steve's batting might be a bit orthodox then you're surely mistaken. Steve was known for his untraditional form of batting but now he even unusually leaves the ball.
Numerous videos on the internet serve as hardcore proof that Smith is different from the rest. Although he is peculiar, his performance as a cricketer was never affected by it. He is still certainly loved by his fans and his vague behaviour only makes him more charming.
Smith's fans certainly are devoted to him, but his fellow cricketers also enjoy the unpredictable reactions he offers on the field. For instance, In 2021, Bumrah imitated Smith during the India vs Australia test match series. This left the on-field cricketers smiling and amused. In short, Smith is adored by all.
Where's the Chennai Wagon?
Cricket fans are no strangers to Chennai Cricket Kings. For those who are unaware, CSK is a franchise cricket team based in Tamil Nadu, India. It has won the IPL six times and has played over twelve seasons now. With the highest win rate percentage of 58.98%, the Chennai Kings is regarded as the most successful team in the history of IPL..
However, even the strongest and the fiercest teams can make some foolish errors. Those errors certainly affect the gameplay, but they also leave behind memories that are cherished forever. However, one might wonder how such a powerful team can make silly mistakes. Well, I suppose you all will agree that sometimes it is just not your day… Thus, something similar happened to the Chennai Super Kings.
Funny Cricket Moments; Featuring CSK – "Play it a Hundred Times"
It was an unfateful match between the Chennai Super Kings and the Deccan Chargers. The year 2009 dealt a cruel hand to the Kings. Their fielders were not focused and made embarrassing errors on the field. Watching the chaos certainly lifted the mood and is still remembered as the most iconic and funny cricket moment.
However, the performance of the Kings in this match is considered to be their worst performance ever. Their performance highlighted the areas where the team was lacking. Moving along, shall we look into it?
During the match, the fielders had the opportunity of a run-out. However, due to some miscommunication between the batsmen from the Chargers, there was chaos on the pitch. As the batsmen ran up and down trying to decide where to run to, the fielders were running after the ball. They missed two simple chances of a very basic run-out. Indeed, the team was enraged. But, everyone enjoyed the confusion on the field.
The crowd was going wild, and the commentators were laughing at the sight as well. Harsha Bhogle, an Indian commentator, remarked that "Play it a thousand times, and you won't stop laughing." In all honesty, this is true. Nothing can describe this epic screw-up better than those words. This unfortunate error is still remembered by many, and still many of us are laughing.
Undoubtedly, this was a nightmare of a performance by the Chennai fielders. Their captain, Mahendra Singh Dhoni, who is a star player behind the stumps, was stumped himself. There was nothing he could do. He just watched the train wreck his team made.
Gillespie is Always Festive
Jason Gillespie occupies a certain niche in Australian cricket history as the first recognised aboriginal test cricketer. He is associated with the world of cricket since 1996 and now is a busy coach, spreading the skill set he possesses.
Owning the highest score and globally considered the best nightwatchman, Gillespie of Australia, has certainly left a prominent mark. Once a victory is scored a person is bound to celebrate joyously. It can be downright awful or incredibly unusual yet endearing. Jason did something similar after striking fifty!
Funny Cricket Moments; Featuring the Galloping Gillespie
Every player distinctly celebrates his victory. For instance, Afridi pumps his arms in the air over his head with his index fingers propped out, signalling that it's an out! Similarly, numerous other players have an iconic way of celebrating their victories on the field. However, Jason had a rather peculiar way of demonstrating his triumph.
In the second Test against Bangladesh, Gillespie scored his first fifty and pranced around the pitch in his victory. He mimicked his bat as a horse and rode it. While he galloped around the field, everyone rejoiced in his strange behaviour. They chanted his name to celebrate him, and commentators laughed at his silliness.
Other players like Dwane Bravo, Chris Gayle and Sheldon Cottrell celebrate their victories in their distinct ways. However, Gillespie had the most fun yet unique way of showing off his success. At the end of the day, his victory was celebrated and remembered by many.
Funny Cricket Moments and Red Flags
Unlike football, cricket does not have any red cards. A red card notifies everyone on the field or any observer of the match that a certain player needs to be sent away. For instance, if a player is malicious and disruptive of the gameplay then he will certainly be asked to leave. A red card might pop up and the player must exit the field. Although there is no red card in cricket, a cheeky umpire still managed to pull it off.
The funny incident occurred during a T20 match between New Zealand and Australia. McGrath was bowling the final over and the Kiwis needed 45 runs from the last ball. Thus, the closing ball was a mere formality.
McGrath thought that this might be the perfect opportunity for some laughs and giggles on the field. With mischief in his mind, he walked a few paces and pretended to bowl an underarm delivery. No, he did not bowl the bowl, but the umpire responded immediately.
Seeing that McGrath just wants to have some fun, the zany umpire Billy Bowden upped his game. He promptly pulled out a red-coloured notebook from his pocket and showed it to McGrath. The crowd erupted in merriment at this sight. McGarth is seen smiling brightly while the commentators chuckled and said, "the stage is made for Billy Bowden." Indeed, Bowden was born for these moments.
Without a doubt, this moment is considered to be highly iconic and fun in the history of cricket. During tense matches on the field, such anecdotes provide some relief and space to breathe. Moreover, legends like McGarth and Bowden guarantee a fun match on the field. Such sportsmanship is truly needed.
Abdul Razzaq and the Curse of Bad Fielding
Pakistan has dominated the world of cricket for decades. They have managed to produce amazing batsmen and bowlers who have delivered top performances during stressful matches. Top-ranking Pakistani players have returned home with numerous victories and triumphs. However, when it comes to fielding, Pakistan has failed miserably and hopelessly.
Razzaq is a former cricketer for the Pakistani team. He was always amongst the cream of the crop. His passion and devotion towards the game were easily visible through his gameplay. Unfortunately, even his skill set was rusty which made him drop a catch. It was certainly a sad state of affairs but what made it funny was how poor Razzaq fell on the field.
Funny Cricket Moments; Featuring Razzaq Misfielding
Abdul Razzaq was a fantastic cricketer who played all three formats for the Pakistani team. He was a great asset, and his capabilities were quite fruitful for the team. He was recognized due to his impeccable bowling skills, but his batting was more likely to win matches. Unfortunately, his fielding was not up to the mark which caused quite a commotion.
Among all the clips of players dropping catches, the funniest one is certainly about Razzaq. During a match, Razzaq ran after the ball as if his life depended on it. Surely, the running paid off as he successfully managed to stop the ball. However, unfortunately for him but fortunately for the opposing team, he slipped. Did that stop our man of steel? Of course not. He got back up to catch the ball but somehow managed to fall over again.
The crowd was roaring with laughter while Razzaq was thoroughly embarrassed. Dropping catches during matches causes a huge drawback to the team and this mistake certainly affected Razzak as well. Nonetheless, Razzaq was not the only player who dropped a catch. Other such moments include Kamran Akmal, Shaheen Afridi, and Naseem. While all these players are worth mentioning in the list of funny cricket moments but for now Razzaq has won our hearts with his clumsiness.
The Crowd is Ronning
Former England cricketer, Ronnie Irani had a profound career in cricket. Equipped with a natural gift for bowling, he brought numerous victories. He was a feisty right-arm seam bowler who doubled up as a batsman. Unfortunately, he sustained an injury in 2003 which forced him to stop bowling. After that, he resumed his cricket career as a specialist batsman. He did justice to any mode of cricket gameplay. Undoubtedly, he was an all-rounder in cricket who was a great asset to his team.
Naturally, the audience is bound to interact with the players posted at the boundary. Sometimes the crowd can be hostile but mostly the stands are filled with sweet, devoted cricket fans who mean no harm. Such a crowd is a blessing in disguise because there are various instances where the audience transforms into a cruel mob and mocks the players.
Disrupting the atmosphere of the match and the stadium is disrespectful. Such a heinous incident happened occurred in the Asia Cup 2022 during a match between Afghanistan and Pakistan. The Afghans were so upset that they disrupted the stadium and damaged the property. Nonetheless, everyone is not the same.
Funny Cricket Moments; Featuring Ronnie, his Rendezvous and Simon
'Meet and greet' incidents are always exciting, no? Especially when you come across someone you were least expecting to interact with. The audience of an eventful ODI match between Australia and England might have experienced a similar feeling.
Australia was bound to win that match and the anxious England supporters were edging on their seats. Although enveloped with sorrow, the brit fans were somehow consoled by Ronnie. He managed to bring smiles to their faces which certainly lifted the spirits of the entire stadium.
Ronnie had to bowl in the next over thus, he decided to stretch his back and sides before he has to play. He starts to loosen up by doing some basic exercises. After a while, he notices that the group of the crowd behind him was mimicking his movements. Ronnie could not help but smile. In a short while, everyone in that section was imitating Irani's stretches. Eventually, over a hundred people were following his moves and that is when Ronnie decided to increase his pace and indulge his audience. For fun.
Naseer Hussain, an England skipper, was fielding and watching this entire event unfold before him. Even he could not help but chuckle with amusement. Ronnie continued to increase the intensity of his movements and his followers copied him devotedly till he faded it off in motion. This little adventure of playing 'Simon Says' on the field helped relax the crowd and the players. Without a doubt, this was considered to be a historical moment which will certainly be cherished by future generations.
Neil and the Tarnished Brotherhood of Bottoms
Known for his calmness, work ethic and maturity, Neil Mckenzie has managed to scoop up a good career in cricket. All the credit goes to his relentless training and natural knack for cricket. Representing South Africa, he played all three cricket formats and is currently the high-performance batting coach.
As mentioned above, Ronnie is a calm man. He is well-calculated and has mastered the art of remaining cool, especially on the field. During stressful matches and unfortunate mishaps, a player can struggle to maintain his calm. Cricket is about pushing your limits and performing impeccably during excruciatingly tense matches. Fortunately for Ronnie, his calmness paid off during a match when a slight miscalculation on his part caused an embarrassing affair.
However, one should always be mindful of the fact that mishaps are bound to happen on the field. Sometimes these mishaps are a blessing in disguise even though the error might affect the gameplay. Ronnie, unfortunately, had to face a fate which was not his fault but was certainly his own doing. He might have wanted to crawl under a rock after it but, on the other hand, the audience was in tears of joy.
Funny Cricket Moments; Featuring Neil but Not His Pants
Maybe the subheading gave away the story, but I am determined to narrate. It is certainly an uber-famous cricket incident remembered by many. It WILL be remembered by many. Although Neil probably wants the entire world to forget it ever happened because he was found on the field with his pants down.
No, it is not scandalous. As boring as it sounds, cricket lacks scandal. Not completely but mostly. Our sweet ol' Neil was merely running towards the ball. It is safe to say that he was sufficiently embarrassed but made sure that this little mishap does not affect his performance.
The incident occurred during the final ODI between the two fierce cricket teams – South Africa and Australia. The South African team was touring Australia. During the match, the Aussies were chasing a target set by the Proteas. Batsman Micheal Bevan aimed for the boundary and struck the ball. Sweet Neil wanted to stop the ball thus, he dove forward and slid across the field. This was a failed attempt towards stopping the ball. Unfortunately, he miscalculated his move. He was expecting to slide along the way but regrettably, his trouser slipped off. Ironically, both the ball and his trousers got away from him.
It was the wrong place, and it was the wrong time. Granted, Neil was immensely embarrassed, maybe even mortified. However, he calmly slipped his trouser back on and shrugged the incident away. This was truly a funny moment in cricket where a player is caught with his pants down, amid the noisy crowd and the chaos on the field. This incident has landed a prominent place in the history of cricket. Certainly, forgetting this incident is close to impossible! Although Neil might not be appreciative of this…
Lou and The Same Fate
Lou is known for his charismatic style and fierce gameplay. Former Cricketer for the New Zealand team, Lou was always a fantastic batsman. He enjoyed the start of his remarkable Test career with a century and a half-century. To top it off, this was his debut performance against the Aussies. We all are aware of the Australian team… They're incredible.
Vincent was certainly a fantastic player, but fate dealt him the same hand that was given to our good old friend Neil. This showcases that the uniforms of cricketers have greatly improved with time. Otherwise, such mishaps would have happened more frequently. Nonetheless, there's no shame.
Funny Cricket Moment; Featuring Vincent and Pantsing
If one wants to see commitment, passion, and devotion towards cricket then one can certainly take a look at Lou. Cricket moments that involve the mishap of losing a garment, especially bottoms, are quite funny. It most certainly is a nightmare for the one losing his pants, but the audience surely enjoys a little laugh.
However, when Lou lost his long bottoms, he somehow managed to strut it off. Effortlessly. He was so focused on the game that it seemed that he did not even notice. His pants accidentally came down beyond his knees, but he did not stop. He finished what he came to do.
Vincent was chasing the ball. Desperately trying to make it stop from touching the boundary. He dove and slid across the field. His fingertips touched and stopped the ball while his pants hand slid down. To everyone's surprise, he promptly stood on his feet with the ball in his hand and his pants to his calves. He threw the ball back and then proceeded to fix his pants. Indeed, his commitment is remarkable. The man came to play and that is what he did. Pants or no pants.
I Feel Bad for Mark
It seems like the New Zealand cricketers have it worse than the others. Mark Richardson is a former cricketer for New Zealand. He was certainly a great asset to his team as he was amongst the most solid opening batsmen.
However, even the best cricketers have gone through some bad experiences. More than often there are instances where a star cricketer somehow is injured or has some difficulty in delivering his best performance. Of course, due to genuine reasons. In the case of Mark, the entire encounter was hilarious.
Funny Cricket Moments; Featuring The Gyrating Rigor
Rigor was his nickname. Rigor is the short form of Rigor Mortis, Latin for stiffness of death. He moves like a dead man hence, the nickname. Unfortunately, when the incident occurred, Mark was found laying on the ground. Motionless. Like a dead man.
He was batting and he decided to play a shot towards the right side. He swirled his bat in an attempt of hitting the ball towards the boundary. There was a crack of the ball on the bat and then a shrill scream of pain. Mark got a leg cramp mid-shot. His body turned and he collapsed to the ground. Flat. The crowd was laughing. The umpires were laughing. The players on the field were laughing. The players in the dressing room were laughing. Everyone on national television was laughing. But, Mark was laying on the ground because he had a cramp. Of course, he recovered, from both the embarrassment and the pain.
But Dilshan Only Wanted to Celebrate…
He has a difficult name. Tillakaratne Dilshan or TM Dilshan is a former Sri Lankan cricketer. He is certainly among the best-rated Sri Lankan players. With an impeccable history of run-chases in ODIs, Dilshan has won everyone's hearts with his innovative skills as well.
However, his creative mind and his fast thinking failed him when he made an error in judgment. No, that error did not affect the match, but it certainly affected the moods of everyone. They all laughed with tears. Dilshan's innocent attempt of celebrating his tiny success backfired and the end was simply hilarious.
Funny Cricket Moments; Featuring Tillakaratne and Newton's Apple
TM Dilshan was a versatile cricketer who took the game very seriously. His gameplay displayed his dedication and his innovative skills on the field were match-savers. During stressful matches, Dilshan would come up with numerous ways of turning the tables. His brain coupled with his skill set was perfect for cricket and the Sri Lankan team regarded him as a great asset.
Undoubtedly, he was quite passionate about cricket, and he was also passionate about celebrating. It was the Asia Cup 2008. During the ninth match between Sri Lanka and Bangladesh, Dilshan attempted to catch the ball to score a wicket. The batsman, Mohammad Ashraful, attempted to slog over mid-wicket to Nuwan Kulasekara but it did not get any bat. Dilshan thought he stole the delivery and immediately dove to catch it. He caught the ball and threw it back in the air while appealing to the umpire. He was appealing without realizing that the laws of gravity are applied to everyone equally. Thus, the ball came down and struck him right on the top of his head. Was anyone laughing? Well, everyone.
However, Dilshan should be blamed partially only. Bowlers are famous for celebrating a catch-out by throwing the ball up in the air. But maybe they forget that the ball always comes down.
One might think that Dilshan must have been embarrassed but even he was unable to control his giggling. Dilshan sustained no injuries. Sri Lanka won that match and Dilshan learned about Newton's law of Universal Gravitation.
Billy Bowden and his Bedazzling Behaviour
Undoubtedly, Billy Bowden belongs in the spotlight. Or maybe the spotlight was made for him. His quirky attitude and amusing ways of doing his job as an umpire are heartwarming. He is loved by many and his presence on the cricket field always lightens up the atmosphere.
A former player and now an umpire for New Zealand, Bowden is famous for his witty humour and dramatic signalling styles. In various matches, you will find him using his famous "crooked finger of doom" for dismissing batsmen. Bowden certainly gives a new meaning to funny cricket moments on the field.
He was diagnosed with arthritis at a very young age which resulted in him discontinuing his career as a player. However, his love for the game was too immense. He wanted to stay associated with cricket thus, he decided to become an umpire.
Billy certainly loves cricket. Due to his illness, he is unable to straighten his fingers. This is how the "crooked finger of doom" came into existence. It is quite evident that cricket runs through Bowden's veins. He does everything to utilize all his strength in keeping that passion for cricket alive within him.
Shakib is Shocking
Bangladesh's cricket team captain, Shakib Al Hasan is adored by his fans. ICC quoted Bangladeshi's head coach Domingo who stated that "Look, Shakib Al Hasan is a legendary player not only in Bangladesh cricket but in international cricket as well. It brings calmness to our team and in the field. He has a calm influence and is very good with the young players always willing to share his knowledge with the junior players) and with the captain."
He is an all-rounder cricketer with an amazing game sense. His team considers him a huge asset for the team. Domingo further added that "In the context of our team he is a massive player. Players feel that if Shakib is there we got a chance so it's great to have him as one of our senior cricketers." Undoubtedly, his fantastic performance earned him a funny cricket moment as well.
Funny Cricket Moments; Featuring… A Leg
Shakib has certainly proved himself. His performance speaks for itself while his fans speak louder. This star Bangladeshi cricket player was found doing the unthinkable to score a wicket. His dedication towards the game has won him this HA-HA moment in history.
During a heated ODI match between South Africa and Bangladesh, Shakib decided to try his luck. Justin Kemp was batting while Ashwell Prince stood by the popping crease. Patiently waiting for Prince. When the ball was delivered and the striker struck the ball, Shakib leapt forward. After calculating the ball's direction, he caught the ball after sneaking under Ashwell's leg, who was standing at the non-striker's end. Did even erupt in laughter? Of course. Shakib wanted to dismiss Kemp and he wanted to try everything to do it.
What Seems to Bee the Problem?
Surprisingly, bee attacks are quite common on the cricket field. Numerous instances have been reported where swarms of bees have attacked the players on the field. That is a nuisance for sure. Honeybees can sting and that sting is quite painful. Naturally, even the strongest athletes might want to avoid unnecessary bee stings.
In 2008, there was a bee attack. During a test match between India and Australia, a swarm of bees invade the cricket ground. Billy Bowden and the others were laying down to avoid getting seriously bitten or injured while bees buzzed around on the field. Nonchalantly.
Similarly, in 2019, another bee swarm invaded the match. The Sri Lankan and South African teams were forced to lie on the ground face down. Luckily the bees did not waste a lot of their time. At least not like they did before. Yes, it seems like both teams are cursed.
In 2017, the third ODI between Sri Lanka and South Africa was stopped due to the bees. Unluckily, an hour was wasted during this commotion. These bee attacks are a natural nuisance that one cannot avoid. There's no permanent solution but it is funny to watch star players face down on the ground and a little scared of the bees.
Agarkar and Ugly Ducklings
Ranking third among the highest wicket-takers in ODI, Ajit was a fantastic bowler. Agarkar is a former Indian cricketer and commentator who was adored by his Indian fans. He was part of the Indian cricket team in the 2000s and although the new generation might not know him that well, his loyal fan base never seizes to disappoint.
Ajit holds the record of the fastest to score fifty runs in twenty balls in ODI matches for India. He was amongst the top fast bowling cricketers in the world and his bowling skills were truly mesmerizing. Not only that but he was also the fastest cricketer in the world to reach fifty wickets. That record is now held by Ajantha Mendis. Stating the obvious, Agarkar was quite good. However, errors are made by humans, sometimes once and sometimes seven times. But, who is counting? Maybe… Everyone.
Funny Cricket Moments; Featuring Ajit and the Unbeatable Record
A rainbow has seven colours but Ajit had seven ducks. This record that he established is still unbreakable. Although he was an excellent player, he faced a very awkward turn in his cricket career. He was stuck in a miserable yet humorous loop. However, he was able to break the bad curse after the seventh failure.
During the 1999 tour in Australia, Ajit went on a small streak adventure. He made five ducks in Tests, and 4 of them were golden. Then again in the year 2001, he got out on a duck in both innings. The match happened in Mumbai. Indeed, the future might have seemed quite bleak.
However, Ajit is certainly a good sport! What amused everyone was his reactions. The way he celebrated surviving his fifth consecutive golden duck and eighth consecutive duct made the crowd smile with warmth and chuckle. After he safely scored his first run without getting dismissed, Ajit raised his bat in the air as a sign of victory. It was a display of relief. To sum it up, the curse of "Ajit and The Unfortunate Ducks" had been lifted.
Maybe Andrew Needed Some Shades?
Strauss has a magnificent career in cricket. His passion and devotion have certainly paid off. Sir Andrew John Strauss is a former cricket player and is now an English cricket administrator. His experience and knowledge about the game are valued. He has certainly earned respect and fame in the world of cricket. Moreover, he was also the Director of Cricket for the England and Wales Cricket Board. Former captain of the England national team, Sir Andrew played all three formats and had perfected his skills.
Sir Andrew was certainly an excellent cricketer. He also played for India and brought home many victories. He ended his career as a cricket player exactly after completing 100 Test matches. However, he made the most impact during the 50 in which he captained the team. This dedication and passion led to a very amusing incident which made everyone giggle a bit.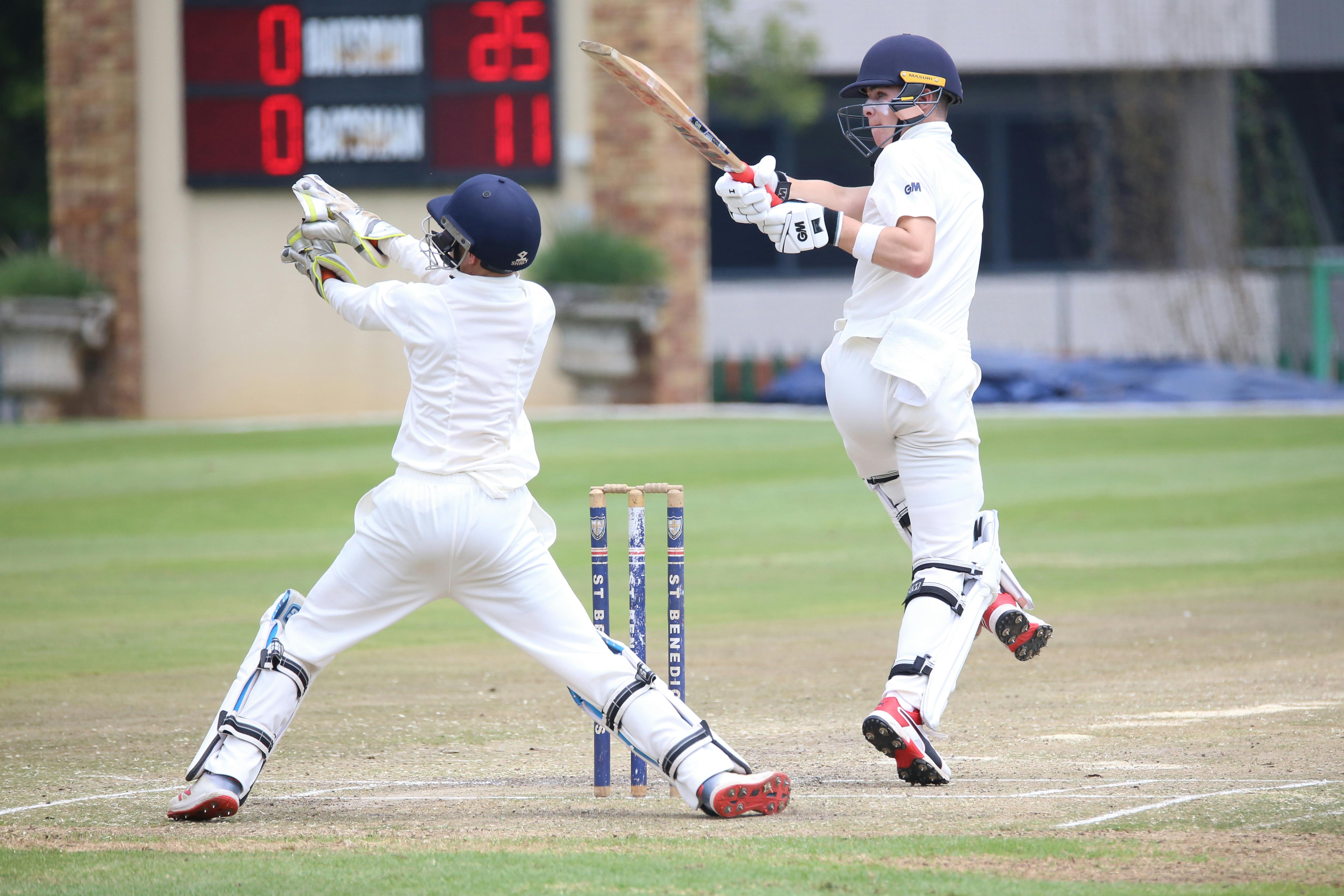 Funny Cricket Moments, Featuring Strauss and The Shattered Vision
A terrific captain and a pretty decent ODI batsman, Strauss is certainly a very experienced cricketer. This HA-HA moment that was experienced by the observers left a huge impact. Strauss was dedicated to the game and performed well in all the roles. His fielding was prompt which caused the small mishap.
During a Test match between England and South Africa Strauss broke something. He was in the field guarding the boundaries. The batsman struck the ball with great force and Strauss scooped up the ball immediately. However, when he scooped up the ball his sunglasses came off in mid-air. Within a second Andrew threw the ball back. To everyone's surprise, the glasses which were in mid-air were in the path of the ball. The ball hit the glasses and the impact caused the glasses to shatter. Everyone was smiling and seemed to be amused by this little mishap. What are the odds of something like this happening? They are slim to none.
Sachin Can Run the Circus
Adored by many and known by all, Sachin is famous for being a fantastic cricketer. Regarded as one of the greatest batsmen in history, he always had something up his sleeve. He was fondly known as the "God of Cricket" and the "Master Blaster." He is certainly one of the greatest batsmen of all time. However, if Humpty Dumpty can have a fall then why can't Tendulkar?
Former Indian cricket team captain and the best batsman of all time brought home numerous victories. He was a top-order batsman who was feared and respected due to his fierce gameplay. However, during an unfortunate match, slight confusion and miscommunication caused a delightful incident which is remembered by many cricket enthusiasts. Although it was an error in judgment, it left a humorous mark.
Funny Cricket Moments; Featuring Tendulkar and Madness on the Field
Smooth communication between the batsmen on the pitch is very important. The striker and the non-striker depend upon each other, and their communication is what helps the team in scoring runs and eventually coming out victorious. However, there are numerous instances where the confusion on the pitch has affected the gameplay. If the two batsmen are not compatible at all times then their partnership might not succeed. To make matters worse, a team can lose a match if the batsmen are not in sync. At all times. Unfortunately, Sachin had to face such a situation as well.
While commentators stated that "it looks like a circus down there," Sachin and Anil Kumble were struggling to get in sync with each other on the field. The greatest batsman who normally had things under his control might have slipped this time. During a match, Tendulkar decided to strike the ball towards the side and score a while. He came back to score another run, but Sachin and Kumble were not in sync. This led to a big confusion, of course. Sachin was almost run out, but luckily the careless wicketkeeper was fumbling with the ball thus, he missed the chance.
The entire situation was quite comical, and everyone was amused watching the mistakes and the errors that were happening. Both the teams were fidgeting on the pitch and the muddle made the matters worse. While everyone chuckled at the sight, Tendulkar was probably praying for the mayhem on the field to be over.
Dwayne and the Comedy of Errors
The Rock of the cricket world, Dwayne Smith, was an excellent cricketer who was famous for being an aggressive batsman. This former Barbadian international cricketer represented the West Indies in all three formats of gameplay. He was a fantastic all-rounder cricketer. He had the perfect skill set for cricket. Smith had a mean yet powerful right-hand for fierce batting, medium-paced bowling, and prompt fielding. Nonetheless, all his abilities failed him during an unfateful match.
Smith is certainly capable of rivalling the best hitters on the field when in top form, although quality swing bowling can throw him off his game. He always maintained high standards when it came to his performance. However, there was an incident that was embedded in everyone's mind. While everyone laughed, Dwayne was probably sufficiently embarrassed.
Funny Cricket Moment; Featuring Smith, Careless Fielders and Stomachaches
If one laughs too much, one tends to get a stomachache. Such an instance occurred during a match between Mumbai Indians and Chennai Super Kings. Both these IPL teams are fantastic and are known for their excellent performance. Although they are certainly among the best cricket teams in the League, somehow they managed to come off as clueless and distort on the field.
It all began when Dwayne made the unfortunate decision of hitting the ball on the side and then immediately tried scoring a run. He was successful at scoring one run but when he realized that due to misfielding he might be able to score another, he immediately took a leap of faith! Indeed, this was a bad call. The fielder had four chances of dismissing the batsman and he failed miserably. The havoc on the field had everyone laughing and the on-field players continued to struggle. Luckily, due to poor fielding, Smith was not dismissed, and everyone probably cussed the fielder. Rightfully so! Who misses four chances?!
Zaheer and the Midsummer Daydream
After Kapil Dev, Zaheer is the second most successful Indian pace bowler in Test cricket.  He played for fourteen years, from 2000 to 2014. Moreover, Zaheer was fluent in all the cricket formats and was certainly everyone's favourite. This skilled and handsome cricketer is adored by many and respected by all. His performance showcases his devotion and passion for the game.
Yes, Zaheer was adored by many but somehow he was extra 'popular' amongst the ladies. Maybe his ruggedly handsome features did the trick. Or perhaps it was his impeccable skill set and fantastic gameplay. Maybe it was both. Who knows?
Funny Cricket Moments; Featuring Zaheer "I Love You"
Part 1: Zaheer and His Fans
Zaheer had a successful cricket career. There is certainly no doubt in there. Unfortunately, due to various injuries during matches, he had to sit back and relax. However, he had drawn quite a few fans who would chant his name in the stadium at the top of their lungs. Such an incident occurred during a match between India and Pakistan.
All the cricket fans and the people who just enjoy watching the occasional screening of cricket world cups are aware of the fact that India vs Pakistan cricket matches are always tense and extremely competitive. During such a densely tense environment, a little laugh is always a blessing. What can make it better though? A little love.
Part 2: And It Begins
In 2006, during a match between India and Pakistan, the cameraman pointed the camera at a woman. The big screen displayed a placard which said "Zaheer, I Love You." Her face was painted with the colours of the Indian flag while she displayed her placard proudly. Once she realized she was on camera, she immediately blushed and covered her face. The entire stadium was buzzing and hooting with joy while shyly hid behind her innocent declaration of love. However, the cameraman wanted to have more fun.
Next up on the screen was Zaheer. It was visible that Zaheer was blushing as well while his teammates teased him. The camera went back to the woman who then waved at Zaheer and blew him a flying kiss. The stadium erupts in cheers. Immediately the camera is on Zaheer. Everyone waits for a response. He shyly smiles and sends a kiss back. Of course, she might have melted but she just blushed and covered her face with the placard. It was certainly the best day of her life. A little love in the stadium does not harm anyone, especially if it livens up the mood of everyone!
Raina and mischief
Suresh Raina is a former international cricket player who normally played for Uttar Pradesh in the domestic cricket circuit. Numerous times Raina has served as an alternative captain for the Indian national cricket team, in case the team captain was not available. Thus, it is safe to say that everyone trusted him and his reliable cricket skills which always were an important asset to the team.
Raina was certainly talented. He holds the record of being the first Indian cricketer to score hundred sixes in the IPL, and the second player to do so, after Chris Gayle. Moreover, Suresh was also successful in scoring the highest number of half-centuries in the history of the Champion's League T20. He was certainly a gifted player who knew how to utilize his abilities. But, he also had a sense of humour that amused everyone. Especially during serious and tense cricket matches.
Funny Cricket Moments; Featuring Raina and … Wait For It.
Remember Bowden? This particular incident involves Raina and Bowden passing signals on the field and chuckling with amusement. Bowden is known for his hilarious gestures and signals which have always been a form of entertainment for everyone. However, Raina did not want to feel left out. Thus, on a fateful day, Raina did what no one was expecting.
Now that we have mentioned Billy Bowden, let's jump in. Bowden is known to have arthritis which causes difficulty in straightening the fingers. Did it stop him though? No. He loves cricket, so he decided to not give up. In 2012, during a match between India and Pakistan, Raina mimicked.
The fierce cricket battle between India and Pakistan will probably never die but at least we get to enjoy some HA-HA moments. Similarly, in 2012, Pakistan and India were battling against each other in an ODI match on a pitch in Chennai. After following a catch review, Billy raised his crooked finger to depict that it is an out. However, when he did that, Raina funnily copied his actions while Bowden was unaware. Everyone was chuckling and giggling at the sight as Raina stood behind Bowden and mimicked him. This surely reduced the tension on the field because every match between Pakistan and India is stressful. One can only hope that such occasions occur on a more frequent basis. We deserve to have some laughs, especially during tense matches.
What About Personal Space? Stop Invading.
After this specific funny cricket moment, one can surely agree that sometimes enthusiasm and overexcitement can do you no good. Containing your emotions and keeping your feelings at bay might be difficult, especially in a cricket stadium where you are chanting the name of your favourite team with the hopes that they win. However, some victories are celebrated too early. Even before success is achieved.
We are travelling back in time to the era of the nineties. It was the year 1983, and the stadium was heating up. Why? It was the semi-final match between Pakistan and India. Their epic cricket rivalry has always been fierce and aggressive which makes the gameplay even more exciting to watch.
During the 1982 Prudential World Cup, both the teams were playing in England at Old Trafford. India needed to score three runs to win, and the situation was heating up. The scores were tied, and the crowd ran onto the field thinking that they had won. They probably could not contain their enthusiasm anymore. Of course, the crowd was sent back and right after that, a run was scored. After seeing this the crowd went wild and ran back to invade the pitch. They only wanted to celebrate the victory… I mean, who wouldn't? However, we all can agree that this insane invasion might have caused some chaos on the field.
Brad and the Celebration
Haddin certainly has a good reputation in the cricket world. Former Australian cricketer, coach and vice-captain of the national Australian team, Brad has made quite a few heads turn in his direction. He played all three cricket formats. On top of this, he also played domestically for New South Whales and was known for being uncompromising and tough. Indeed, these qualities made him an excellent player who was valued by many. However, once you are on the field some accidents are bound to happen…
Haddin was always a tough cookie. Although he loved cricket, he certainly cherished his family more. He retired and his cricket career was swiftly ended by the head coach Lehmann. Why? He missed the second Test because his daughter was ill.
However, no matter how tough one can be, sometimes some petty actions cause such hilarious injuries that one is bound to weep with tears while laughing. Such an incident occurred in 2014. No one was seriously hurt but yes, the celebration went wrong…
Funny Cricket Moments; Featuring Haddin and "How About Just a Handshake?"
Haddin met a bad fate during a match in 2014. A little celebratory act turned into an unfortunate accident that caused him to leave the field. Yes, he was unable to continue playing and had to leave the match.
During an ODI encounter against the legendary Indian team, Haddin was the wicketkeeper for the match. India had scored 26 runs. When the next ball was bowled and the striker played, Brad dove on the side to catch the ball. He took Shikhar Dhawan's wicket, and the stadium exploded in cheers. It was the first wicket of the match and at such a low score of 26.
Everyone wanted to celebrate so the Australian players rushed towards Haddin to cheer him on and rejoice in his victory.  However, the unfortunate incident occurred when James Faulkner attempted to give a high-five to Brad. He accidentally poked Haddin in the eye which made him immediately collapse on the ground in pain. After a couple of overs, he had to leave the field as the injury was causing difficulty for him.
After witnessing this incident, Brad's teammates had a good laugh. The Australian captain at that time was George Bailey and even he was amused at this hilarious yet unfortunate incident. He stated and we quote, "How embarrassing is that? We couldn't even get our high fives right." Maybe it was the excitement, Bailey.
Eye injuries are not funny but sometimes there are incidents where one cannot help but laugh. For instance, if one of your friends falls … You will laugh, we know.
If you're wondering if Brad is all right then yes. The wicketkeeper did not lose his eye. He recovered perfectly. But "How about just a handshake? Just take it back to 'well bowled'." While some cricketers prefer the good ol' smack on the ass as a form of appreciation. Is it weird? You tell me…
Samit Surrenders
Samit Rohit Patel has an exquisite name and a hilarious cricket moment which will surely amuse everyone. He is an English cricketer who plays first-class cricket for the Nottinghamshire Country Cricket Club. He made his One Day International debut for England in August 2008 but unfortunately, he was dropped from the side because he did not qualify for the fitness criteria. Inzamam might be the king of misfits on the cricket field, but Samit was no rookie either. Maybe his unfitness caused the incident?
Patel is certainly one of the most-watched county cricketers of his generation. He had ample opportunities of making a mark for England and unfortunately, he will be remembered for this. His bugbear was constantly having to convince the board that his fitness levels are up to the mark. He was unable to manage this fear entirely which caused problems in his performance. However, his unfitness might have given us this hilarious cricket moment which will be cherished by generations.
Funny Cricket Moments; Featuring The "Down To Earth" Patel.
It was certainly one of the most hilarious on-field incidents to occur in the history of cricket. This might be remembered for decades as this "fall from grace" is quite humorous. This incident occurred when England's most-viewed county cricketer, Patel was playing a domestic county match for Nottinghamshire against Derbyshire.
He was on the striker's end and desperately wanted to score a run. He played the shot and attempted to score a run. His partner on the pitch was confused about whether to leave the crease or not. However, Patel went ahead and tried to run. Unfortunately, he slipped. Both his legs went up in the air in a clown-like manner and he was flat on the floor. He knew instantly that it was too late. Thus, he did not rush to get up but he was visibly disappointed in himself. Indeed, it was a run out at the wicketkeeper's end and Patel was dismissed.
This might be the most iconic fall in history. A lot of emotions and feelings were felt on the pitch that day. Although it was hilarious, Samit was upset. As you are aware, Samit always faced difficulty in convincing others that his fitness levels are acceptable. Such a fall might have hurt his ego and his cricket career. Nonetheless, this dismissal was certainly fashionably hilarious. Patel might disagree but at least we all agree!
Mark, You Ought to Be Careful Now!
It seems like Bowden and Richardson are certainly the most comical cricket figures on the field. This former New Zealand cricketer earned his second HA-HA moment in just a 'split' second. Besides, it's safe to admit that Richardson has had quite a few incidents on numerous cricket grounds across the globe.
Although Mark has had a few errors on the field, some are funny while some are downright awful, however, these tiny mishaps do not define him. Richardson has made a prominent name and career in cricket thus, these little errors are not supposed to be remembered in a negative light.
Funny Cricket Moments; Featuring An Ambitious Winged Bat
New Zealand's former fantastic cricketer, Richardson has quite a few hilarious iconic moments on the field. Earlier you must have come across the cramping incident that left the crowd in hysterics. However, this time we have a different reason for you to laugh even harder.
It was the year 2002. During a Test between New Zealand and India, Mark Richardson struck a boundary off the fast bowler, Ajit Agarkar. Immediately after this, he decided to score a run. However, while trying to reach the non-striker's end he decided to go for a wild swing in the air. Unfortunately, his bat flew in the air across the ground and landed extremely close to the umpire.  Mark was embarrassed and instantly apologized to him while the commentators chuckled. One of them said, "I have never seen that before in any form of the game!" Nonetheless, one has to admit that even during all this confusion, Mark did not forget his manners.
Michael is Breaking Things Now?
Well, he did not break anything recently but yes, this incident is certainly for the books! Former English cricketer, Michael Carberry was certainly an asset to his team. However, he had to abandon his Hampshire season midway through 2016 due to a distressful reason. He was diagnosed with a cancerous tumour for which he had to receive treatment. Thus, he had to leave. Without a choice.
Although Michael might have faced serious difficulties in life he never stopped loving cricket. There are quite a few instances on the field where Carberry has made harmless and silly errors that always amused everyone.
Funny Cricket Moments; Featuring TWO Incidents
Although Carberry has various instances on the field that are worth mentioning, however, we will be telling you about the best two. These iconic comical moments in cricket history serve the purpose of a good laugh, especially when the atmosphere on the field is tense.
Funny Cricket Moments and Another Bat
It was the Big Bash League (2014-2015). Nothing exciting was happening. Carberry decided to go for the kill on the 4th ball. He dove forward, a wild swing and there was a crisp sound of the bat against the ball. He probably wanted to knock her out of the park. However, the ball dodged the bat and landed in the welcoming gloves of the wicketkeeper.
Carberry was aiming to send the ball in the air, instead, he set his bat flying away. It landed 15 to 20 meters away from the stumps. Everyone was amazed. The bat went behind Carberry, almost parallel to the wicketkeeper. The entire stadium was roaring with laughter and even the commentators were amused by this sight. They jokingly stated that "He certainly did a lot of wondering if it was gonna get to the boundary. The bat nearly got to the boundary!"
Funny Cricket Moments in Just 'Split' Seconds
There are several instances of batsmen somehow breaking their bats. It is quite common to break bats on the cricket field. Breaking bats have their category in the books of funny cricket moments. There can be many reasons for it. For instance, applying a genuine strike with great impact can split the bat in half. Other than this, going for a big swing hoping to cross the boundary can also result in cracking the bat in half. In short, bats are always breaking on the pitch.
Although breaking bats are quite common on the field, England's Michael Carberry somehow broke his bat in an unorthodox way. This incident occurred in 2014, in the Ashes at the Sydney Cricket Ground. Certainly a good-length delivery by the fantastic all-rounder cricketer Ryan Harris. Carberry faced no difficulty on the receiving end and comfortably defended the strike. However, his bat could not withstand the blow and it split into two. The halves were hanging by the sponsor sticker's balance on the bat. Everyone was amazed. "Hello. Look at this. Look at this. That is as rare as you'll see" was one of the remarks from the commentators and quite frankly, nothing can define this moment better than these words.
It's All Fun And Games Till Someone Gets Hurt
Everyone enjoys cricket, no? Whether we sit with a bowl of popcorn and watch or we get our hands dirty out on the field. In short, everyone loves cricket. Youngsters love chanting the names of their beloved players while the senior citizens are reminiscing about the good old days of simple Test matches.  Indeed, everyone understands cricket. Thus, many times people love making their favourite game more interesting by raising the stakes.
Mishaps Happen Everywhere.
Funny cricket moments are not just on the field but also in the betting rings. Mishaps can happen in a betting game as well and one should always tread carefully while placing any bets. There is no harm in trying your luck and enjoying your favourite game while cashing out winnings.
Although every sport comes with its set of rules and regulations that allow fair gameplay. Thus, similar to any other sport, betting involves taking calculated risks. Notice how we used the word 'calculated'? There is an emphasis because errors can occur at any time. However, one can always take the necessary steps to avoid major destruction. Bankruptcy is not fun.
Use the Information YOU Acquired
Although funny cricket moments are certainly heartwarming and fun to read or to experience firsthand but use this information for your benefit. For instance, if a player has a history of being unfit on the field or his/her performance lacks in certain areas then be mindful of it.
Thus, before you choose to place any wagers, always do your research and judge the player's performance based on their previous track record. Many cricketers are dismissed or asked to retire due to their poor skills. Thus, before placing your bets, study the betting tips needed. To sum up, it is better not to be a fool. Educate yourself before you decide to dive head-first into the universe of betting.
Explore Your Options
Lucky for us, we are in the era of technology which makes everything easily accessible. Any kind of information is available at your fingertips while you sit in the comfort of your warm room. Moreover, the internet has a lot to offer. If you are a rookie and have zero knowledge about placing bets then there is nothing to worry about because online betting tips are easily available on the internet.
Numerous best online cricket betting websites offer not only special bonuses but also all the necessary information needed before placing any form of bet, intricate or basic. For instance, 1xBet sportsbook is amongst the top betting websites which offer many betting markets and enticing bonuses.
If you are an enthusiast and want to enjoy the game while cashing out some prize money then this is your best option! These funny cricket moments will help you in assessing how a star cricketer should perform. Moreover, it also provides you with the necessary elements that you need to place successful wagers. For instance, if a bee attack can delay a performance, it can also disrupt the performance of many players with faint hearts. To sum up, kindly explore your options while doing your research!
Immortality is Not a Myth.
Humans are immortals but cricket… Cricket will never die. In the recent few years, viewers of international and national cricket matches have significantly increased. The new generation has started taking a keen interest in the game.
Moreover, as the times are changing, cricket formats are evolving as well. This certainly leaves room for more cricket errors and hilarious moments on the field. Multiple leagues have introduced interesting cricket gameplay formats which entice different viewers across the globe. However, these new formats might even entice some bad luck. Nonetheless, minor mishaps with harmless outcomes lead to cherished memories. So, let's keep our fingers crossed!