We are here to bless you with our finest list of cricket legends that have given a different meaning to the game itself. While we manoeuvre our way through these renowned cricketers, feel free to explore your inner sportsman. We will be honouring quite a few players who have made a significant amount of difference with their unique gameplays. So, let's dive in!
A Tribute to the Cricket Legends in History
We want to honour the cricketers who went down in history as being exceptionally talented and naturally gifted. Unfortunately, a few of them have left us. Nonetheless, reminiscing about their cherished memories is our goal.
Cricket is known for bringing people together. Over the years, the world has produced impeccable cricketers who are highly skilled. The competition has turned into madness. It is tough and brutal. Nonetheless, some cricketers have left a huge mark on the world. Today we will read about these cricket legends who have given a new meaning to the game.
What Makes a Cricket Legend?
Many factors contribute to the making of an impeccable cricket legend. Describing a true legend of this sport as the 'ultimate' player will not do it any justice. Moreover, if you are wondering whether an all-rounder cricketer will qualify as a legend… Then you are close. Cricket legends must earn their title through dedication, hard work, superhuman attributes and of course, the art of mastering all the cricket formats.
For any player to reach such a high level of expertise and control in the game is almost impossible. It certainly is as well. Prior records set by our ancestors are still unbeatable. These beastly players are ranked so high because of their unbelievable gameplay on the pitch. However, are you wondering why it is hard to be a cricket legend?
Not A Walk in the Park
Obtaining groundbreaking scores and setting world records is certainly not a piece of cake. Given the fact that humans can push their bodies to a certain limit, setting unbeatable records is almost impossible.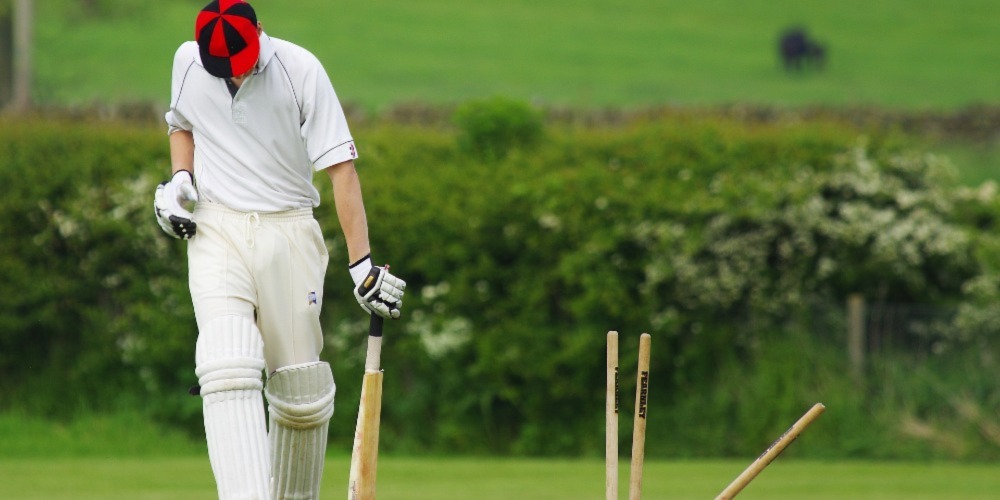 Thus, these cricket legends are our honorary mentions due to their distinguished capabilities and invincible relevance. They are proven to be amazing, and their performance exceeds the limitations known to man. So, what is it that makes an ordinary player reach the level of a cricket idol?
Mere Merriment?
Cricket legends are legends for a reason. It is never just sheer enthusiasm. Devotion and passion might play a role, but it is certainly the hard work that pays off. Hard work comes in various forms. For a cricketer to acquire the status of a true legend, it requires the effort of putting in the hard work in every aspect of the game.
To clarify, cricket is a game that requires multiple roles to be played by each player. Now, the goal of a legendary player must be to excel in all the roles throughout the gameplay. If this is done, they can certainly secure the prize and a prominent position displayed in the Hall of Fame.
Superman or Superhuman?
Cricket legends must acquire the role of a pusher, someone who builds morale, who thinks the unthinkable and does the undoable. All of this might seem tedious but it is certainly a requirement.
Other than this, a player's fitness plays a humongous role in any sport. A random player must transform into a brilliant super cricketer to become a legend. If one wishes to achieve such a goal, keeping physical health and fitness in check is necessary. Like oxygen sustains life.
Cricket Legends: The Hall of Fame
One cannot just wake up one day, decide to be a cricket legend and have it all in a blink. The path might be rough but is certainly rewarding. For a player to qualify as a cricket legend, he or she needs to fit the International Cricket Hall of Fame criteria, also known as the International Cricket Council Hall of Fame.
The International Cricket Hall of Fame is an exhibiting institution focusing on the best players. Their goals include celebrating the game in the vastest yet most enjoyable sense without having any bias. That is to say, they honour cricket and the outstanding players, regardless of those who play it at an elite level.
The Why
The fantastic players selected for this title are chosen for various reasons. The ICC Hall of fame needs the following standards to be fulfilled for a perfect selection.
The player selected for the Hall of Fame must have made distinguished and immaculate contributions in the era they played.
A player can be selected by the ICC if they had attained the status of "legendary" in the era they played the game. However, this criterion does not include everyone. It is only limited to those dating from the pre-1894 era.
This is important. A player needs to be a cricketing pioneer to be chosen as a cricket legend in the Hall of Fame.
There are times when a player's devotion and outstanding skill somehow influence the development of the game. Thus, when such a player is constantly demonstrating more skill and capabilities than the others, he or she will certainly be selected for the Hall.
This is Important…
The final most important point is that a player's historical significance and achievements made on the field do not fade away. To clarify, some players have unbeatable scores which only true cricket legends can obtain. Such incidents leave a mark. They also leave behind quite huge shoes that need to be filled by other players. Nonetheless, it is safe to say that such players stay relevant for decades even if the game evolves with time. This is the kind of panache the ICC Hall of Fame is looking for.
The How
To be recognized in the ICC Hall of Fame is not a piece of cake. To achieve the status of a "legendary" cricketer within their respective era, one must satisfy the requirements needed. Let's have a look!
For the years 1894-1914, the player must have performed in at least 20 Test Matches and/or 30 1st class matches.
Years 1915-1977, the player must have performed in at least 20 Test Matches and /or 100 1st class matches.
For 1978-2012, the player must have performed in at least 50 Test matches and/or 100 one-day internationals.
The International Cricket Hall of Fame is always out on a hunt. They are not resting and are constantly continuing to research and review additional players that can be added to the Hall of Fame. This permanent recognition can certainly turn quite a few heads.
Click here to try the best odds
Who Are the Cricket Legends?
Miraculous cricketers have made a prominent name on an international level. They have worked exceptionally hard to achieve unbeatable records for decades. So, without further ado, let's have a peek at the cricket legends who made cricket into what it is now.
Cricket Legends; Sir Donald
Beyond a doubt, Sir Donald Bradman of Australia was an exceptional cricketer and a distinguished batsman. 'The Don', as he is popularly known, set numerous world records, which earned him his name among the greatest cricket legends of all time. He became a national icon. In his 20-year career, his statistical achievements were unrivalled. He was so far ahead of the competition that comparisons were pointless.
He is the only cricketer with the most achievements, as well as conspiracies working against him. Thus, his section will be long. He is the only player in history to have two triple centuries in Test cricket. Needless to say, Donald easily qualifies as the greatest batsman of all time. His batting average in Test matches is 99.94 – an unbeatable success. Although he was constantly criticized, it did not hold him back. Throughout his career, he influenced the course of cricket history. Most of his records remain unbroken to this day. Here are some of the honours he has received during his career:
1949 – Knighthood
1996 -Australian Cricket Hall of Fame
1988 – Australian Sport's greatest male athlete of the past 200 years
1999 – Sport Australia Hall of Fame male athlete of the century
2000 – Wisden Almanack greatest cricketer of the 20th century
Cons, Conniving Conspiracies and Cricket?
Bradman was a man of many attributes and his capabilities always wooed everyone. Cricket legends are certainly gifted in this area. He has set scores that are still unbeatable and he has certainly been a wonderful gift to this sport. However, some controversies always shadowed his cricket career.
Various instances have proven to cause a slight amount of nuisance to his success. However, Sir Donald possessed a temperament that mainly involved him not getting affected by others, even his teammates. This attitude received high criticism which might reflect Bradman in a negative light, but we urge you to keep your mind open.
Aloof but Amazing.
Sir Don Bradman was majorly criticized for being distant from his teammates. Maybe cricket legends are like that? Anyhow, he was always focusing on his writing, even when on tours. This was Bradman's usual routine. After a long tedious day at the field, he would retire to his room where he worked on his book and listened to a phonograph. Bradman was known to be a quiet man who had a standoffish solitary demeanour.
His peculiar behaviour was certainly drawing attention. Geoffrey Tebbutt has described Bradman's coldness and detachment towards his teammates in his successive book about the tour.
In addition to Geoffrey's insight, there are numerous other occasions where Bradman's unsocial and "minding his own business" behaviour has been seen. There are a few incidents which have highlighted that Bradman was quite the introvert.
Money, No Friends, Happiness and Cricket Legends
Bradman was given a hefty cheque for setting the world record of scoring 334 runs in the Test match series held at Leeds. However, he did not invite any of his teammates for a celebratory drink nor did he share the money.
Celebrations in the Land Down Under
After securing a big world record, Bradman's exploits in England spread like wildfire. He was certainly a national hero of Australia, and his return was celebrated with an overwhelming reception. However, Sir Don left his teammates on board their ship at Fremantle while he attended celebratory functions at different locations. These festivities were organised by his employers
This was not the end though. He was also gifted a brand new custom-built Chevrolet which was certainly a beauty. Needless to say, the reception and the level of adulation from the media and the public at large certainly "embarrassed" him.
What Did Rich Say?
It was as clear as day that Bradman was the sole individual who was constantly receiving all the attention and the spotlight. This might have brought the morale down amongst his teammates. While Sir Don was the centre of the limelight, criticism was bound to arise.
The Australian vice-captain Vic Richardson stated, and we quote, "we could have played any team without Bradman, but we could not have played the blind school [leg spin bowler] Clarrie Grimmett." It was certainly clear by now that many members were unhappy and sour towards Bradman.
Administration and Sir Don
Sir Don was renowned for his introverted nature and he spent most of his solitary time writing, especially during tours. He had sold the rights to a book. It was serialised in London's The Star. Sir Don's book was published in November 1930. His work was simple and modest. Nothing too complex, 50,000 words and a few pages of appendix.
However, unfortunately for Bradman, this success was also cursed with bad luck. Or maybe ill intentions. The Board of Control ruled that the books are a technical breach of his tour which clearly stated that it banned players from writing about the game. contract and that Sir Don was out of his legal boundaries.
This dispute was broadcasted and displayed by the press who were mostly favouring Sir Don. Nonetheless, Bradman was fined £50 for the conduct of misdemeanour. Sir Don had somehow managed to get out of this situation with a small fine of £50. This certainly showcases his value and worth in the eyes of everyone. After all, he was a national hero of Australia and amongst the few cricket legends of his time.
Professional Cricket Opportunity but…
Numerous cricket legends made their debut as professional cricketers. Bradman stumbled upon such an opportunity as well. In the beautiful and booming spring of 1931, when Depression was booming as well, Sir Don was seriously contemplating whether to play professional cricket or not. Moreover, he desired to play in England which is essentially the home of cricket. The first rules and laws of cricket can be traced back to its roots in England.
BOC Got No Chill.
Sir Bradman wished to join the Lancashire League Club Accrington in England. The press, from both England and Australia, were fiercely debating how this move can seize Donald's Test career. Indeed, this was an important decision that he had to make for himself. However, the Board of Control had other plans for Sir Don.
The Board informed and advised Bradman that if he chose to play cricket in England in 1932, he would be in breach of his 1930 tour contract. Thus, this meant that he will not qualify for the Test selection or play the series if he decided to take the deal. Indeed, this was quite a pickle for Bradman.
Great Depression
Sir Donald's talents were valued and desired by every team. Without a doubt, every club wanted to recruit him to their team. Thus, naturally, Australia did not wish to bid their star player farewell. At this time there was a hot debate unravelling amongst the masses. Some stated that Bradman was giving up his birthright while others stated that we cannot afford to lose such a brilliant player. However, the working-class people had a more practical approach towards the whole notion.
Indeed, the year 1932 was hard for everyone. The Great Depression destroyed many families and businesses. The economy was horrible, and survival was hard. In light of the worldwide economic depression, the working-class debated and established the point that during such rough times, it is only fair for a young man without a profession, to earn the way he deems fit. This opportunity was guaranteeing £1000 per annum which is certainly very tempting for any young man who did not have an established career yet. Ranking at the top of the list of great cricket legends, Don was bound by the laws.
Solution
However, this problem had a solution as well. A consortium of three businesses based in Sydney, Australia offered an alternative deal. They devised a contract stretched out over three years. It offered that Bradman will write for the Associated Newspapers, broadcast on Radio 2UE regularly and promote the retailing chain of menswear, FJP Palmer and Son.
Unfortunately, this offer had hindrances as well. Normally, solutions must end the problem but for Bradman, it was different. Firstly, the contract offered subsequently less than the money being offered from Accrington.
Secondly, Bradman despised being a public figure or an icon constantly celebrated as a public figure. Thus, this was certainly problematic and contrasted with his nature of leading a private life in solitary.
Lastly, choosing to write for the newspapers will directly put him in breach of his tour contract. Conflicting with his administrators was not going to end well. Yes, the Board of Control refused. It was obvious that everyone wanted Bradman. Indeed, cricket legends bring home numerous victories, and everyone wanted to win!
Breakthrough for Bradman!
Everything seemed bleak. The Australian Board of Control did not permit Sir Don to write about the 1932-33 series for the press to publish. They claimed that only "professional" journalists such as Jack Fingleton were permitted to write about those series under the guidelines and rules of the Board. Yes, it does seem like the Board of Control "controlled" everything. However, controlling cricket legends is always a bad idea.
The statement made by BOC led to the events of an open confrontation where Bradman insisted and was adamant that he will honour his writing contract and not play the Test series. This awkward impasse was settled by the editorial chief of the Associated Newspapers, who made the offer to Bradman. RC Packer, the editorial chief, decided to renounce his commitment to writing thus, the matter died down. Later in the future, Bradman wrote for numerous newspapers and his writings were quite popular amongst the public. They still are.
Breaking out Bodyline
It was an established truth that Sir Don was a remarkable player. Intimidated cricketers often refused to play against him because they were aware that they might not be able to return from the embarrassment. Indeed, Bradman possessed those talents. However, England tried to battle this with another tactic that they devised known as the Bodyline.
Bodyline was introduced especially as a counterattack for Bradman who was unbeatable and had numerous records. This tactic caused a serious rift between England and Australia. This form of gameplay was certainly dangerous for any player and this was a direct attack on a famous player which rattled fans.
The Tactic
The key to using this tactic is to bowl the ball in such a manner that is very close to the batsman on the receiving end. When the speeding ball is escalating towards the player there is a slight chance that to defend themselves, they might deflect the ball in another direction with their bat. Thus, there is a possibility that the fielders nearby might catch it.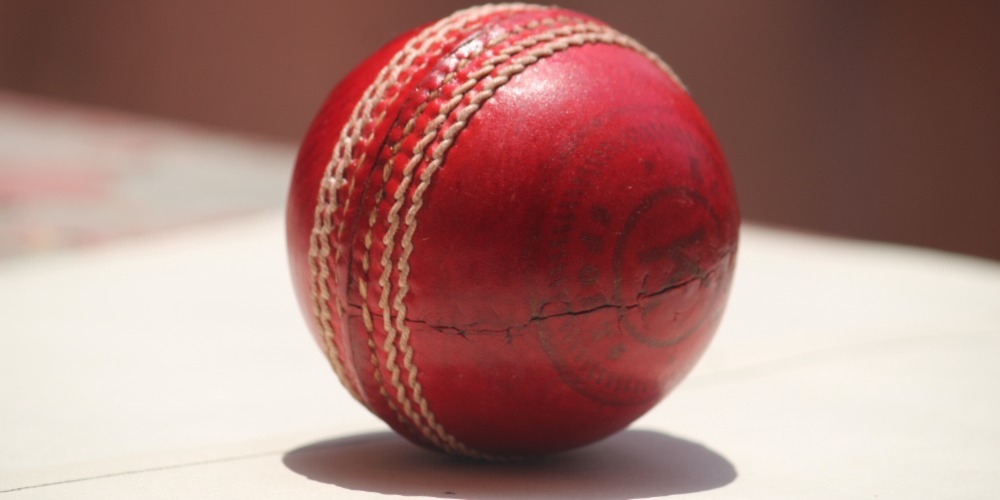 This technique was solely devised for taking out Bradman and it was highly dangerous. The Bodyline bowling tactic was criticized by many. This game is traditionally known for upholding sportsmanship and class, but Bodyline was disrupting that environment. Undoubtedly, cricket legends do not use dangerous tactics to win their battles, thus, only a few made the list.
Ruining Relations
This form of gameplay was criticized in England and Australia. It was perceived to be highly dangerous, unfair and aggressive. It was quite clear that any reasonable person who can view this tactic can judge that it made an unjust entry into cricket.
The matters only got worse. Bodyline caused such an uproar and ill-will that diplomatic relations between Australia and England were at a risk. Rightfully so. England had devised an extremely harmful tactic to take out Australia's star cricketer but as we stated before, cricket legends face numerous struggles.
The situation between both countries was quite tense and it was only a matter of time before things could have taken a turn for the worse. However, luckily the situation relaxed, and things reverted to normal.
Bodyline in Today's Cricket
Cricket laws evolved and rendered Bodyline ineffective and useless. This controversial and dangerous technique did not cause many injuries on the pitch, but it certainly caused bad blood among the teams. Every time an Australian cricketer would be struck out due to Bodyline bowling, the spectators were fuming.
In recent times, short-pitched fast and aggressive bowling is looked down upon. If used sparingly, one can consider it legitimate otherwise it will amount to a no-ball. In extreme cases, a warning for the bowler. Cricket legends never shy away from a challenge, but no one can allow this dangerous gameplay to set unreasonable precedents in the game.
Trouble in Captaincy
Australia organized a full tour of South Africa in the summer of 1935. The Australian team, wishing to replace the retired captain Bill Woodfull, wanted Bradman to be captain. This decision was made by the Board of Control as they had been monitoring Bradman for quite a while now. However, later, the Board changed its mind and declared that Sir Don was unfit and will be withdrawing from the squad.
Although the Board of Control had announced him being unfit, Sir Don led the South Australia team through an entire programme of matches while their captain was absent. The captain whom Bradman replaced as captain for the SA team was Vic Richardson. Vic was made the captain for the Test matches. However, there was no doubt that his form did not fit the criteria of being in the Australian cricket team.
Conspiracies in Cricket
Do not be surprised. Many times cricket legends battle with conspiracies within their spheres. Undoubtedly, cricket is a fantastic sport, but the competition is cut-throat, and the economy is bad. Interfering and conspiring against a player was very easy. In addition to this, controlling a player was easier. Such bad luck was faced by Sir Don as well.
Against His Will
Unfortunately, cricket legends mostly pay a hefty price for their talents. A similar situation arose for Bradman. He was offered a fantastic opportunity of playing cricket in England. His career would have boomed. However, he was restricted from leaving. The Board of Control always pulled up the tour contract to restrict Bradman from leaving. However, there might be more.
Chris Harte did thorough research and had a unique insight into the entire situation. He had thoroughly investigated the files of the SACA with the written histories of both Australian cricket and the SACA. His theory illustrates that an (unnamed) former contract was bounding Sir Don to Australia. To clarify, he was forced to stay.
SACA – Desperate Times
According to Harte, SACA had an ulterior motive behind the recruitment of Sir Don. The main issue was the off-field behaviour of the players. For instance, Vic Richardson and other SA cricketers. This mess had certainly taken a turn for the worse and the SACA wanted a solution for this. Desperately. They initially were dreaming of establishing new leadership amongst the team while improving the scoring rate. Undoubtedly, Bradman was quite a catch, and the team certainly would have improved under his command.
Thus, Sir Don was declared the committeeman of the SACA. He was also a selector of the SA and Australian teams. SACA certainly entrusted him with numerous serious responsibilities. He fiercely took his team to the Sheffield Shield and for the first time in ten years, they came back home with a victory. Ever since then, Bradman had set strings of records as a SA player.
A Clique of Mean Boys
On the other side, the Australian team had a fantastic tour in South Africa. Moreover, their senior cricketers had a remarkable time as well. Bill O'Riley and others commented that under the captaincy of Vic Richardson they were quite happy and even enjoyed themselves. Do you sense a drift here? A clique was forming. They were openly unfriendly and hostile towards Bradman during the entire tour. This clique wanted to work against Sir Don and his leadership.
To them, the idea of accepting Bradman as the captain did not sit right with them. They despised the idea of him as their captain for another reason. As stated earlier, Sir Donald was the selector for the SA and the Australian team. That naturally meant that he had the power to recruit and judge players according to their essential talents. Thus, it was daunting for them to play under his wing and then to be judged by him as a selector as well. This is bound to put pressure on any cricketer out on the field.
Put Them in Their Place
Sir Don, aware of the backlash, only wanted to do what was best for the team. His talents and leadership panache certainly brought the best out of his players. An excellent coach is destined for such success.  Thus, Bradman proved his point.
The start of the new cricket season brought defeat to the team. The Test side played under the captaincy of Bradman. The Test XI held at Sydney in early October of 1936 suffered a tremendous loss. Frank Ward had managed to bag twelve wickets while Bradman scored 212. He, undiplomatically, declared that although their recent success under Richardson was good, they were not nearly as good as they had thought of themselves to be. Gosh, that is cold.
Administrative Career Crises
Sir Don is at the top of the list of cricket legends, but his cricket administrative career was more serious and he was quite influential as well. He was a devoted cricketer who played and judged by the rules but there were times when Bradman went too far to prove a point.
Amongst his various achievements, Bradman had also served as Chairman of the Board of Control for two periods. This showcases that Sir Donald was not a mere cricketer. In addition to this, his administrative career is longer than his playing career.
A No Ball Problem
Bowling is probably the most complicated play in cricket. Even the boldest and deadliest cricket legends struggle against erratic bowlers. It has certain rules and concepts attributed to it. These rules evolved and groomed to be what they are now, but modern-day cricket is quite different from the past. Setting the ideal rules for bowling has always been a nightmare. Bradman himself stated about bowling that, "the most complex I have known in cricket because it is not a matter of fact but of opinion." This is quite true.
The early 1960s brought along the problem of throwing. Bradman was impatient and aggravated that illegal bowling actions in gameplay were disrupting honest and enjoyable matches. Something had to be done immediately. Liaising with the English authorities, he decided to somehow stop this misconduct.
Not a Muse But a Sacrificial Goat
At this point, Bradman desperately wants to set an example to somehow cause fear among the players. Soon afterwards, accusations arose that Bradman was sending Ian Meckiff, the Australian paceman, as bait. Meckiff was a suspect in illegal bowling. It is a popular belief that Bradman was aware of this yet he would send Meckiff out on the field. This is a rather conniving state of affairs.
Bradman, wishing to eliminate the problem and to set an example in the public, would send Ian the sacrificial goat, to be no-balled. It had to be known that Australia was serious about eradicating throwing. However, in 1964, Colin Egar called for Meckiff and ended his cricket career. Certainly, this kind of malice on the field is unacceptable. Various cricket enthusiasts, writers and journalists stated that Bradman and the selectors were responsible for sending off Meckiff for "execution."
House Party
In January 1963, Bradman decided to host a dinner for the four visiting captains of the states. As we all know, he was not very socially interactive and mostly kept to himself thus, this dinner was about work as well. Keeping in mind that this dinner took place one year before Meckiff was dismissed from his cricket career.
During this dinner, Bradman showed the frame-by-frame film of numerous players, including Meckiff, who were suspects of throwing. This incriminating evidence was under Bradman for over a year, but the action was taken after a year. Why? Bradman has set an example.  A rather frightening one. Meckiff certainly lost his entire cricket career. This is harsh. Contemplating between Bradman or Badman? Who knows.
This Time NOT for Africa
Amongst other administrative duties, Bradman was also responsible for the tours. He carefully assessed every angle before making a move. Indeed, Bradman was a calculated man. Lacking empathy certainly comes with its benefits. However, Bradman was certainly sensitive about matters which were unreasonable and unfair.
It is a common belief that Bradman was responsible for cancelling the South African tour in 1971. He had his reasons. Although many believed that it was quite irrational, later on, the situation unravelled towards Bradman's side. He cancelled the tour because the South African team had a policy of only recruiting white players. Sir Don was not in favour of such a non-sensical policy thus, he motioned for the tour to be cancelled. Did he receive any backlash? Of course. Indeed, a tour only brings more opportunities, but Bradman had already made up his mind about this.
WSC and Cricket Legends
The late 1970s marks the rise of the World Series Cricket (WSC). Bradman was never fond of the WSC but he dealt with this situation in a pragmatic manner, contrasting what the other members of the Australian Cricket Board (ACB) were doing.
Truce?
By now we know that Bradman is a smart man and will certainly take calculated measures to manoeuvre his way through a situation. He immediately judged Australia's weaknesses and very early in the dispute, he leaned towards a compromise. Former Australian cricketer, Richie Benaud was hired as an advisor and commentator for the WSC in 1977. He prepared a document for WSC on the inner workings of official cricket and depicted Bradman as "a brilliant administrator and businessman" with a warning that one should never underestimate Sir Don.
Phasing Him Out? *Insert Sarcastic Laugh*
With the kind of character Bradman had it was hard to push him around. His stubbornness and intimidating personality always made even the best cricketers tremble. He is amongst the top cricket legends to walk on earth, and he certainly has quite a lot to show for it. However, he felt like Packer's men were trying to slowly phase him out and somehow make his existence in cricket close to obsolete.
WSC was organised by Kerry Packer and it was as clear as day that they were not playing nicely. Now that they were running the operation smoothly and were managing to operate the game effectively, they were erasing Bradman from the picture. Ian Chappel is a perfect example of such a scenario.
Nothing But a Nuisance
Cricket legends never become a nuisance and a nuisance can never become a cricket legend. This rule establishes an unspoken understanding amongst players. However, Ian played by his own stupid rules.
Ian Chappell was a renowned former Australian cricketer who was playing his last season with WSC as he was planning to retire. Earlier he had been suspended for three weeks due to his misbehaviour on the field. After completing the suspension period his comeback on the field was short-lived.
In his first match back, Ian was reported by the umpire for poor conduct on the field. Yes, it happened again. Some people just never choose to learn.
It was evident that Chappell was not taking the game seriously. At this point, he was just enjoying himself on the field. However, cricket is a serious game and even though Ian was retiring, the other players were not. This was a serious offence and Ian already had one strike.
A Free Pass
After Ian displayed misbehaviour on the field, Bradman was asked to conduct a three-person disciplinary hearing on the matter. On the other hand, Ian was as carefree as ever. He arrived at the meeting drinking a beer while demonstrating no signs of remorse or embarrassment. This entire situation was turning into a nightmare. Chris Harte was able to grasp an idea of the situation from Bradman and we are quoting him about what had transpired:
It was a set-up. The two other Board members cried off with feeble excuses and I had to sit alone in judgment. I heard the case; found Chappell guilty as charged and suspended him forthwith for six weeks. I sent my report to the Board who did not back me up. Chappell's sentence was suspended. I had no other course of action than to see the season through and not re-nominate again.
Even during this entire commotion Bradman honoured his word and stayed put during the entire season. This humiliation was something any cricketer will take offence to, on the other hand, Bradman was loyal to the game and his commitment. These are the works of genuine cricket legends.
Ian Has His Mouthful
The impolite Ian thought that playing the last season meant that he had a basket of free passes which allows him to act or do whatever he pleases. However, his grim reaper was Bradman. Considering Sir Don has always been a man of principle, his stubbornness always drove cricketers away. He was despised because he was not flexible and believed that the rules applied to everyone.
Similarly, when Ian was found disrupting the on-field environment, Bradman wanted to dismiss him which failed due to obvious reasons. Ian believed that it was Bradman's inflexibility that triggered the ill-will and ill-mannered Packer breakaway. Chappell said and we quote: "Once you'd put your case he countered with the perennial, 'No son, we can't do that,' delivered in his distinctive high-pitched tone, as was the harangue that followed and then the meeting was over."
Back After 4
After the hearing, Chappell was recalled by the Australian team. It was after four years that Ian was allowed in. His dispute with Sir Don caused serious problems in his cricket career. Bradman, who is still valued by numerous cricket legends, enthusiasts, and fellow cricket betting champs, had certainly won.
Recently Ian commented that Bradman should have been more vigilant and persistent about the salaries received by cricketers. He urged that Sir Don's lack of empathy for the players' quest for better pay was wrong and that he should have been more considerate. However, one has to bear in mind that Bradman had already battled with the Board in the early 1930s over similar issues.
A Journalist's Point of View
Ian was always against Bradman. He believed Bradman considered the ACB's money as his own and was very stingy about spending it. Although, we prefer the term penurious. It is classier. Gaidon Haigh, a renowned journalist had a different opinion regarding this matter.
He thought that Sir Donald was only applying the standards his generation had seen and he was failing to consider that society was changing rapidly. The sport was changing as well. More like evolving. This is what Haigh had to say:
Bradman's playing philosophy – that cricket should not be a career, and that those good enough could profit from other avenues – also seems to have borne on his approach to administration. Biographers have disserved Bradman in glossing over his years in officialdom.
His strength and scruples over more than three decades were exemplary; the foremost master of the game became its staunchest servant. But he largely missed the secular shift toward the professionalisation of sport in the late '60s and early '70s, which finally found expression in Kerry Packer's World Series Cricket… Discussing Packer, Bradman told biographer Charles Williams in January 1995 he "accepted that cricket had to become professional."
Cricket Legends, Sachin Tendulkar; The "Master Blaster"
A true legend of the game, Sachin Tendulkar is a former Indian cricket player considered one of the greatest batsmen and most admired cricketers of all time. He owns a plethora of records in the game, earning him a well-deserved second place in the list of cricket legends.
It is not only his massive achievements that earned him the love and adoration of millions around the globe. Tendulkar was a diligent and vigorous batsman, with a profound natural talent for the game. He is known for his batting skills, technique, vision and game reading. He followed the most fundamental principles of the game; perfect balance and poise, the economy of movement, precision in batting, and the elegant quality of prevision. Tendulkar had the profound ability to play around the wicket – he could alter his game according to the situation on the ground.
Entering the Glorious World of Cricket
In his juvenile years, Tendulkar was a huge fan of the famous American Tennis player, John McEnroe. Like his idol, he too wanted to become a professional Tennis player. Fortunately for cricket lovers across the globe, the young and mischievous Tendulkar once fell off a tree.
His infuriated brother (and mentor) Ajit sent him to Sharadashram School in Mumbai for a cricket coaching class as punishment. There Tendulkar was introduced to his first coach, Ramakant Achrekar, who recognized that Tendulkar had raw talent. He was only 11 years old. Since then, Tendulkar's life was based on three basic principles: food, slumber, and cricket.
Achrekar would reward Tendulkar with a coin if he could get through an entire session of nets without being dismissed. Tendulkar has earned 13 coins from Achrekar.
As a child, Tendulkar was one of the ball boys during the 1987 World Cup semi-final between India and England at the Wankhede stadium. Before his debut, he also fielded as a substitute for the Pakistan team during a one-day practice match against India at the Brabourne Stadium in 1989. In hindsight, Tendulkar has played for the Pakistan team.
Dedicated Disciple
Sachin is certainly a true inspiration for all the cricket fans out there. His dedication and passion for the game won him numerous victories. He dreamt about being a legend and he certainly acquired that status. We are sharing an instance of his hard work to showcase what cricket legends are made of.
Sachin lived in a colony where he had a dear friend named Ramesh Pardhe. Ramesh was the son of the colony's watchman and often played cricket with Sachin. He said that many times Sachin would ask him to dip the ball in water and then bowl it towards him. After striking the ball with his bat, Sachin would then examine the bat to see whether he played the ball correctly or not. Demonstrating immaculate precision and dedication, Sachin is a gift to cricket. His passion for the game will certainly never die.
Beginning of an Era!
Tendulkar established his place among the leading batsmen quite early in his career. A child prodigy, he was only 16 when he made his Test debut in 1989. It was in 1990, on a tour to England when Tendulkar became the second youngest cricketer to score a Test century. He was only 17 years of age and delivered one of his best performances that saved India from a certain defeat in the match. Wisden described his innings as "a disciplined display of immense maturity".
Tendulkar proceeded to successfully secure 16 Test hundreds before turning 25. At 19, he scored a century at the WACA Ground (Western Australian Cricket Association) in Perth. His exceptional performance made it one of the best innings ever to have been played on that pitch.
Some Reverence…
Tendulkar's popularity is not only limited to India. His consistent performances earned him a fan following across the globe. According to ESPN Cricinfo, "… Tendulkar remains, by a distance, the most worshipped cricketer in the world." During the Australian tour of India in 1998, Matthew Hayden said "I have seen God. He bats at no. 4 in India in Tests."
Most of his finest performances came against Australia, the strongest and likely the most feared opposition team during his time. It is not surprising that Don Brandman of Australia, a legendary batsman himself, confided to his wife that Tendulkar reminded him of himself. "I was very very struck by his technique. I never saw myself play, but I feel, that this fella is playing much the same as I used to play." It was the ultimate compliment any batsman could ever hope for. Tendulkar was often paralleled to Bradman in his single-minded dedication to scoring runs and the certainty of his stroke play off both front and back foot.
Tendulkar has unintentionally set the record of having received maximum quotes from cricketers all over the world, many of whom are cricket legends themselves.
Panache on the Pitch
Tendulkar is ambidextrous; he bats, bowls and throws with his right hand, but writes, eats or plays tennis with his left hand. He does, however, practice left-handed throws at the nets regularly. Cricinfo columnist Sambit Bal has described him as the "most wholesome batsman of his time".
Favourite Shot
Tendulkar is known for his unique punch style of hitting the ball over the square. However, his favourite shot is often said to be the straight drive and he plays it picture-perfectly. In 2008, Sunil Gavaskar remarked in an article that "it is hard to imagine any player in the history of the game who combines classical technique with raw aggression like the little champion does".
Not a Basic Cricketer
We do not see any signature moves from Tendulkar. This is simply because he was proficient in so many, he can never be restricted to just one. He could pull any at will. If that's not something that makes cricket legends, we don't know what is.
Carrying the Weight of the Entire Nation on a Heavy Bat
Tendulkar uses a very heavy bat at the crease, weighing 3.2 lbs. The bat may be heavy, but it doesn't stop the champ from hitting boundaries and scoring centuries. And he prefers to do so on hard, bouncy pitches like in South Africa and Australia, as opposed to slow pitches and low wickets which are a typical feature in India. Only one other cricketer has used a heavier bat in world cricket and that is South Africa's Lance Klusener.
Leading all the way!
Setting and breaking records is a common feature among cricket legends. But Tendulkar stands out as he holds almost every batting record in cricket. In his 24-year international career, Tendulkar scored a total of over 15,000 runs in Test cricket and over 30,000 runs in international cricket, completely dominating the records.
The firsts, the Mosts and the Onlys…
Tendulkar is the only cricketer to have scored a "century of centuries" in international cricket, which might be a mark that lasts forever. In 2010, Tendulkar set yet another record when he scored a historic "double century" against South Africa.
He became the first man in history to score 200 runs in a single inning of ODI (One Day International) play. As Tendulkar broke the record for the highest individual male score in ODI history, the Cricinfo website couldn't handle the traffic of over 5 million fans who were visiting the site at the same time.
Always the Man of the Match
He also holds the record for receiving the most Man-of-the-match awards in International Cricket in all forms combined. In the World Cup of 2003, Tendulkar not only earned the title of Man-of-the-Tournament but also set a new record for most World Cups played. This record has hitherto been unmatched. He is undeniably the most prolific run-scorer of all time.
Always an Award-Winning Performance
Throughout his career, Tendulkar won several national awards and honours. He also won the Trophy for Cricketer of the year award at the ICC awards in 2010. Tendulkar led India to victory in the 2011 World Cup. It is no surprise that he is regarded as the "God of Indian Cricket". He has certainly played an instrumental role in making cricket the most popular sport in India.
Hall of Fame
In 2019, Tendulkar was inducted into the ICC Cricket Hall of Fame. Indeed, receiving a prominent spot amongst fantastic cricket legends is every cricketer's dream. The ICC Hall of Fame provides recognition to amazing cricketers who are worthy of praise.
Third Umpire is a Thing
Tendulkar was the first batsman to be given out by the third umpire. In 1992, on the second day of the Durban Test, a Jonty Rhodes throw caught Tendulkar short of the crease. After watching TV replays of the delivery, he was adjudged out.
I have been Everywhere.
To date, Tendulkar holds the record for most stadium appearances. He has played at 90 different venues. The roars of his name have echoed in numerous stadiums.
In addition to this, he has been celebrated on various cricket pitches throughout the globe. An all-rounder like Sachin is bound to be rejoiced by all!
The Sky is the Limit.
Indeed, Tendulkar is a man of many hidden talents. Amongst the list, we are obliged to mention that he has an honorary rank in the skies!
Being the first individual without an aviation background to be awarded the honorary rank of Group Captain by the Indian Air Force is certainly difficult. However, Sachin made it happen.
Most Celebrated?
Tendulkar is famous. No doubt. Apart from his attributes and record-setting achievements, Sachin also stands out from his peers. He is the most award-winning cricketer amongst his fellow cricket legends and has received multiple titles and prizes for his immaculate performance on the field.
Man of the People!
"Sachin has promised me that he would provide me with the tickets of all international matches played in our country, and he is living up to his words" – Chaudhary.
Of course, he lived up to his promise. It's the guy you see painted in tricolour, in every match India plays. His name is Sudhir Kumar Chaudhary.
A World Cup Veteran
Tendulkar has demonstrated his most proficient batting at the World Cups than anywhere else. His total score count at World Cups (2278 Runs) is 30.6% greater than his closest and arch-rival Ricky Ponting (1743 runs). And if you think he has played more, he has played 1 match less than Ponting in World Cups. He has also hit 6 centuries and 21 Half tons.
We know now that he has scored more runs in World Cups than any other player. But what makes it more exciting is that his total tally in World Cups is greater than runs scored by as many as 8 Test playing teams. That's a massive score! And a huge record to beat for cricketers who aspire to become cricket legends one day.
A Legacy
Tendulkar's reputation in India surpasses way beyond that of an iconic sportsman. For them, it's a bond that often transcends the limits of admiration and adulation to border on pure devotion. It wouldn't be an exaggeration to say that Tendulkar has made a huge impact on the Indian psyche and social life. He is not merely a sportsperson for this cricket-crazy nation. He has become a symbol of hope.
Tendulkar's career is very closely associated with the political history of modern India. The late 1980s and 1990s were an era of India's ignominy. Corruption on a national level had left India in an abject state. Racism and terrorism had begun to ravage the country.
Saviour of the Nation!
Tendulkar made a rather heroic entry into international cricket. In his first match against Pakistan, he handled numerous blows to his body at the hands of the Pakistani pace attack. Did he stop? Of course, not. No mishap has ever stopped Sachin.
Oh My God, There's Blood!
One hit that stood out was when he was hit on the nose by a bouncer bowled by Pakistani bowler, Waqar Younis. Tendulkar declined medical assistance and continued to bat even as he gushed blood from it. This sight of immense bravery and confidence moved the frenzied nation – a nation heavily influenced by the fictional world of movies. Needless to say, they had found their hero!
Just an Indian Boy
In just a few years after his debut in 1989, Tendulkar had won the trust and the hearts of the Indian public. His boyish charm, pure innocence and dreamy demeanour mesmerised people. His willow weaved magic, and the country found her solace.
Tendulkar not only wiped a million sorrows but also instilled new hope and sheer delight in the average Indian's life. His fairytale-like career enabled the resurgence of the Indian state. He became a national hero! The master prevailed yet again. However, this could be one such peculiar achievement that other cricket legends may never be able to attain.
Economic Impact
India's economic rise has coincided almost exactly with the career of batting maestro, Sachin Tendulkar. A leading London daily today reported, "The newly rich Indian middle classes have seen Tendulkar as the embodiment of their aspirations."
India and Cricket; Always a Priority
India's rise to the top of the cricketing world is unimaginable without its parallel economic journey. It was a struggling nation when Tendulkar took charge, with foreign reserves at only 5.83 billion dollars. Now they're at a whopping 487.29 billion dollars. India's GDP has grown by 453% since Tendulkar faced the first ball against Pakistan in Karachi in 1989.
Even former US President Barack Obama was taken aback by Tendulkar's bat impact. "I'm not familiar with cricket; I'm not familiar with Sachin's game. But I still try to watch him play because I want to know why my country's economy drops 0.5% when he bats," Obama explained. How many cricket legends have earned such a distinguished followership outside the world of cricket? Probably none.
Backlash
Throughout his long career, Tendulkar was consistently ranked among the game's best batsmen. However, a triumph like this does not come without its ramifications. Having such a flawless performance record early on in his career, Tendulkar was laden with a lot of unreasonable expectations from his fan base, who were prone to regard anything less than a hundred in every innings as a failure.
Pakistan vs India – Always a Fierce Cricket Rivalry
The ardent but highly susceptible fans from India caused trouble for Tendulkar on multiple occasions. One memorable example for cricket fans is the match between India and Pakistan during the inaugural Asian Test Championship in 1999. Any cricket follower is aware that matches between Pakistan and India are always fierce.
Tendulkar was run out for nine runs after colliding with Pakistani bowler, Shoaib Akhtar. The crowd reacted to Tendulkar's dismissal by throwing objects at Akhtar, resulting in the removal of all the players from the field. The match resumed only after Tendulkar and the then-president of the ICC appealed to the crowd. Nevertheless, continued violence ensured that the match ended in front of a crowd of only 200 people out of approximately 100,000 who had come to support India.
Stop Begging?
Likewise, during India's tour of South Africa in 2001, Tendulkar along with a few other Indian players was banned for excessive appeal. This triggered a massive backlash from the Indian public. In 2006, after being dismissed for only one run against England, Tendulkar faced very hostile criticism as he was booed off the ground by members of the crowd.
On another occasion, as reported by many Indian newspapers, a young man hanged himself due to distress over Tendulkar's failure to reach his 100th century. One can expect such extreme repercussions from a nation that has repeatedly acknowledged Tendulkar as a God of cricket. To quote one of the most popular sayings by his fans; "Cricket is my religion and Sachin is my God".
Downfall…
Tendulkar was idolised for his exceptional gameplay. But the dazzled fans failed to discern that the "Little Master", as he was called, battled anxiety for 10-12 years of his career. The infamous batsman faced the toughest time of his career when he got a tennis elbow in 2004. He feared that the injury which took him off the field for months could bring an early end to his career. In an interview with India Today, Tendulkar spoke about this threatening experience saying; "…And I realised after my surgery I wasn't able to pick up a cricket bat, I was depressed… I thought my career was finished, it was done."
This Isn't Over Yet
Tendulkar was not one to accept defeat, a trait he proudly shared with the iconic Australian batsman, Don Bradman. Determined to get back on the field, about 5 months after his surgery, Tendulkar played his first one-day match against Sri Lanka. While he was grateful to be back on the field, his predicament remained. In another interview, he said, "When I went to the ground for the first time after surgery, fielders were not letting my shots go beyond 10 to 15 yards. I thought I can't play anymore."
Time Heals but Steals
During the early part of his career, Tendulkar was a more attacking batsman and frequently scored centuries at close to a run a ball. However, following a series of injuries in 2004, Tendulkar's batting style became less attacking.  In 2007, former Australian player, Ian Chappell remarked that "Tendulkar now, is nothing like the player he was when he was a young bloke".
Former Australian cricket team coach John Buchanan also voiced his opinion on the matter, saying that Tendulkar had become susceptible to the short ball early in his innings because of a lack of footwork. Buchanan also believes Tendulkar has a weakness while playing left-arm pace.
Bringing Back Versatility
Indeed, the matter has certainly gotten serious. Tendulkar, on the other hand, explains that he is batting differently because firstly, no batsman can bat the same way for the entire length of a long career. Secondly, he is a senior member of the team now and thus has more responsibility.
Evolve to resolve
To keep up with his distinguished contemporaries, especially in his later years, Tendulkar has incorporated several modern and unorthodox strokes into his repertoire. These include the paddle sweep, the scoop over short fine leg and the slash to the third man over the slips' heads. He is often praised for his ability to adapt to the needs of his body and yet keeps scoring consistently.
It is Time…
Tendulkar continued to play for many years to come. In 2013, the 48-year-old announced his retirement through a statement he had made via the Board of Control for Cricket in India (BCCI)'s website which read as follows:
"All my life, I have had a dream of playing cricket for India. I have been living this dream every day for the last 24 years. It's hard for me to imagine a life without playing cricket because it's all I have ever done since I was 11 years old. It's been a huge honour to have represented my country and played all over the world. I look forward to playing my 200th Test Match on home soil, as I call it a day."
Numbers Do Not Lie.
How long before it's time to bid farewell? In cricket, looking at numbers is often an effective way to tackle such questions. Emotions run high, especially when it comes to individuals like Tendulkar. Hence, it is only wise to tactfully evaluate the time-series data when assessing a player's performance.
In Tendulkar's case, despite his remarkable performance, his scoring average dropped drastically. Before the last 15 Test matches he played, he was at 60% of his career average. In the last 5 Tests, it plummeted to just half of that. Throughout these last 15 Tests, his average merely rose thrice only to drop again. The maximum rise was by 1.16 runs. This analysis reflected Tendulkar's downturn in cricket.
Tendulkar's decline from the world's top batsman of his time was a steady downhill journey. His career average began falling from his last 30 Test matches, over nearly three years. His last commendable performance was in 2010 when Tendulkar scored a century against Bangladesh.
It is sad to say that towards the end of his long and fruitful career; the once-leading batsman became the weakest link in India's batting line-up. In comparison, when his illustrious contemporaries, Rahul Dravid, VVS Laxman and Saurav Ganguly decided to walk away, they were doing much better than Tendulkar.
A Complete Package!
The world remembers Tendulkar as the outstanding batsman of his time, which he quite evidently was. But how many of us know that Tendulkar was also adept in his bowling?
Tendulkar wanted to become a fast bowler. But, in 1987, he was rejected by Dennis Lillee's MRF Pace Foundation. It was Lillee who advised the young Tendulkar to focus on his batting.
Bowling Only the Best
While Tendulkar was not a regular bowler, he could bowl medium pace, leg spin, and off-spin. Indeed, he had proved himself to be invaluable to the team even as a bowler. He often bowled when two batsmen of the opposite team had been batting together for a long period, as he could often be a useful partnership breaker.
Tendulkar helped secure an Indian victory with his bowling on more than one occasion. He took 201 international wickets in total – 46 in Tests, 154 in ODIs where he is India's twelfth-highest wicket-taker, and one wicket in Twenty20 Internationals.
Do They Know?
Ever wondered what was the secret behind the 5-feet 5-inch maestro's power-packed performances on the ground? For Tendulkar, it was probably his superstitious beliefs. Like many other cricketers, Tendulkar is quite superstitious. For instance, whenever he is padding up, he will always put on his left pad first. Tendulkar was wearing wet pants when he scored the historic 664-run partnership with Kambli.
It was only because his pants hadn't dried after washing due to the monsoon weather, and he didn't have a spare. Owing to his superstition, even till the end, Tendulkar used to put some water on his pants before going to the crease. Superstitions and other rituals don't bother fans when their idols are earning a permanent place amongst the greatest cricket legends of all time.
Off The Ground…
Tendulkar's massive and zealous fan following has caused him to lead a different lifestyle. For instance, Tendulkar went to watch the movie Roja in 1995 with a beard and disguise. It all went wrong when his glasses fell off and the crowd in the cinema hall recognised him. Ian Chappell said that he would be unable to cope with the lifestyle Tendulkar was forced to lead, having to "wear a wig and go out and watch a movie only at night".
In an interview with Tim Sheridan, Tendulkar admitted that he sometimes went for quiet drives in the streets of Mumbai late at night when he would be able to enjoy some peace and silence.
An honourable sportsman, and a master of his game; Tendulkar has categorically graced this list of cricket legends. His astonishing accomplishments and unmatched cricket career will always be a benchmark of excellence for young cricket enthusiasts.
Cricket Legends: Sir Vivian Richards
Commonly known as 'King Viv,' Sir Isaac Vivian Richards is a renowned former cricketer who is known for his intense killer bowling skills. He has always thoroughly enjoyed smashing Aussies into a pulp on the cricket field.
Similar to Sir Donald Bradman, Sir Viv is a knight as well. In 1999, knighthood was awarded to him and since then he was known as "Sir Vivian Richards." However, this was not the only name associated with him. Sir Viv puts "swagger" into cricket. Quite literally. He has been nicknamed swagger.
Swagger and Sir Vivian
Maybe cricket legends are born with a natural sense of swagger… Or, maybe Richards mastered this talent better than anyone else. His dominating yet strong strut towards the middle, his arms losing hanging and slowly waving with the motion of his body while he intensely dug his teeth through chewing gum. Undoubtedly, Richards knew how to make a dramatic entrance. For this, he was highly praised and admired.
How about a little fun fact? Cricket legends are known for their peculiar habits and behaviour on the field. However, Sir Viv had one simple and distinct rule for attire. He never wore a helmet on the field. He has faced numerous fierce bowlers with a strong arm and speedy deliveries. Seems like maybe Sir Vivian never had a helmet either. This certainly turned many curious heads. His habits coupled with his body language earned him the title of "swagger." But, remember when Richards almost robbed Hoggs of his cricket career?
No Helmet and A Lot of Aggression Wins the Match
Wondering what went down between Hoggs and Richards? Australia's Rodney Hoggs was commonly known as a slab-shouldered paceman. In 1979-80, Hoggs faced Richards. Now, the fun begins. Foolish and naïve Hoggs made a grave error in judgment which brought out the beast in Isaac.
Richards was not wearing a helmet, the usual. On the erratic pitch of the Melbourne Cricket Ground (MCG), Hoggs struck a dreadful blow on Sir Viv's head with a bouncer. Richards, on the other hand, after mastering the art of inflicting vengeance upon his victims with a steady willow, humbly asked for a fresh stick of gum. After sorting the gum situation, he smashed Hoggs for ten an over and continued this for the next ten overs.
Poor Hoggs sustained a back sprain after that gameplay. He had to take a one-year break from playing. He certainly was unaware of the fact that striking Sir Richards in his jaw will bring grave consequences. Let's hope that Hoggs learned something from this entire experience. This is how cricket legends are born.
Cricket Legends Achieve the Impossible
Sir Vivian Richards possesses many attributes and is known for his fierce gameplay. This gaunt right-hander scored 8540 runs in 121 Test matches with an average of 50. He is certainly a true gem and a remarkable player.
In addition to this, he has scored 6721 runs in ODI at an average of 47. Slamming a total of 35 international centuries and 90 half-centuries, Sir Viv is certainly ranked as a god in cricket. His impeccable capabilities brought numerous victories.
Appallingly, in 507 first-class matches, he bagged 114 hundred! Other than this talent, he was a part-time off-spinner as well. He has added 150 international wickets to his record. Certainly, marking him among the top cricket legends to walk on Earth.
Black Bradman but Not Bradman
Often cricket legends are compared with each other. Their attributes, talents and panache bring a certain sense of competition among the observers. They want their personal favourite to be crowned as everyone's favourite. It is only natural to support the best. Although Viv was known as Black Bradman as well, they both were very different.
He did not have the capacity of notching up astounding scores but his inhuman ability to see the ball was immaculate. Sometimes, it seemed like he sensed the bowl even before it was bowled. Such reflexes can throw any good face-paced bowler off his game. They were certainly frightened of him.
Can't Tame this Monster
Richards is certainly among the top cricket legends of all time but on the field, he is a beast. He is still famous for terrifying, physically abusing and monstering his opponents. After destroying their confidence he would feed on their cricket careers with his savagery. His bowling attacks or 'assaults' are bound to knock anyone out. You can wear cream, or you can wear a rainbow, if against Sir Viv, then you're bound to lose.
This special behavioural attribute was not found in Bradman. He was known to be a man of principle who always made calculated moves. On the other hand, Richards was an untamed animal of a man on the cricket grounds. He was intense, intimidating, fierce and highly aggressive. This intensity was always terrifying his opposing players and this terror also won Viv numerous matches. Only true cricket legends utilize all their talents, no matter what they may be.
Shy and Sweet with Smashing Success
Sir Viv is known to be a shy and soft-spoken person. There was no hint of arrogance in his demeanour which showcases that despite numerous victories, Vivian Richards was a humble man. While retaining a certain sense of history, he always lived for the day. Being present in the moment was the key.
Former cricketer, Imran Khan, believed that Viv was a genius. However, this was never the case. A genius has a certain level of concentration and observation. A rational thinker with a depth of understanding and consideration forms a genius. Not essentially though. However, these qualities were never present in Richards.
Richard's game was always unique. He is still regarded as an extremely talented and intuitive cricketer on the field. His aggressive gameplay and violent performance made players tremble with nervousness.
Perhaps A Gladiator
Proving to be a warrior on the field, Sir Viv gained an immense amount of respect from everyone. A few injustices during his cricket career made him into what he is now. Proudly displayed amongst the cricket legends, Sir Vivian was certainly a gladiator. His willpower always provided the support he needed. As fate dealt him a cruel and unjust hand on numerous occasions, he was filled with vengeance.
Richards' pursuits for dominance on the field were heightened by the flame of revenge. He utilized his anger and aggression during gameplay and that intensity always yielded impeccable results. Such an instance is seen during the summer of 1975-76. This is when Sir Vivian took matters into his hands and the English suffered for colonising the West Indies and Australia for humiliating their cricketers.
Sir Viv in 2022
Richards recently turned 70 in March. Everyone celebrated him. During an interview, he reflects upon his career and the opportunities that he graciously received. He says "as the days go by you may not look your age but certainly you do feel it." The death of an iconic leg-spinner of Australia, Shane Warne, has left Viv with deep thoughts. While reminiscing, he describes his late fellow cricketer as 'joyous.'
A Voice for the Masses
Richards's gameplay was filled with poise and courage which served to be greatly influential. Especially for black people. He says, "As a young man growing up, I was always reading about the struggles in America, the Black Panthers. I was conscious in that way; it was a message being sent. These were defenders of your race because of some of the stuff which was going on. I was pretty strong about that. Maybe that's why some folks would look at me sometimes and say, 'Wow, what an arrogant guy,' in the way he walked out and stuff like that. It isn't arrogance. I just believe in human beings and that's the most important thing."
Cricket Legends; Kapil Dev
Kapil Dev Ramlal Nikhanj, commonly known as Kapil Dev, is a well-known former cricketer originating from India. Dev is still known for his immaculate bowling during his precious reign of terror. His bowling was sharp, and his aim was always calculated. His sixteen-year-long career in cricket ended on an awkward note but Kapil is still going on strong.
One of the Best All-Rounders in History
India produces amazing cricketers. The sport is highly famous in the nation and the fan following is quite intense. Frankly speaking, no one will bat an eye if another Kohli or Tendulkar walks on the pitch. India is widely known for possessing a great treasure of fantastic cricketers. They are passionate and devoted. However, if you tell an Indian that the best wicket-taker of all time belonged to their land… They will mock you in disbelief.
India's first World cup winning captain, Dev is the pride of every Indian. He is certainly one of the nicest guys you will ever see. He was certainly an all-rounder. His cricket career is filled with numerous achievements. He is the only player to have scored more than 5000 runs and has taken more than 400 wickets in the Test series.
Setting Records Left and Right
Once on the pitch, Kapil has always been focused. His astounding concentration is one of the reasons he qualified amongst the cricket legends. His discipline and hard work have always paid off. He has set numerous records which are still standing.
The Dance
In 1994, Dev notched up the wicket of Sri Lanka's Harshan Tillekeratne. This victory moved him up and got past Hadlee's world record. This record was a haul of 431 wickets and retired with 434 wickets. Astoundingly, this was a world record and Dev held this record for a good eight years. However, the tango began when this record was broken.
This record was broken by the incredible Walsh. Playing for the West Indies, Courtney Walsh broke Dev's world record in 2000. He is still a well-known fast bowler who is famous for his speedy and sharp deliveries on the pitch.
Dev is not known to be a quitter and he did not quit being at the top. Thus, in 1988 Dev overthrew Joel Garner and took his place as the highest wicket-taker in ODI cricket. His final career score of 253 wickets stood standing for a good while.  However, in 1994, this record was broken by a talented Pakistan cricketer, Wasim Akram.
The H & H Factor
Every cricketer in time has a nickname that their fans associate them with. These nicknames are normally associated with meaning. They can be based on a player's behaviour on the field, or a specific incident marks the glorious moment. Nicknames are fun anecdotes for cricket enthusiasts and even non-enthusiasts. Thus, Kapil has a nickname as well.
There is a Hurricane in Haryana
Without a doubt, Kapil changed the stance of fast bowling in India. During the early days of his cricket career, Dev had a raw talent and devotion towards the game. Dev was an astounding player who was always keen on just 'ripping off his shoulder' as a bowler. As a batsman, he made sure that the leather from the ball disperses in every direction once it strikes his bat.
Admired by all, Dev was nicknamed Haryana Hurricane. His fast-paced bowling always knocked everyone's socks off. Being a hard-hitting middle-order batsman, Dev brought home numerous victories. He is known for saving the Indian cricket team on numerous occasions. In addition to this, he was also the captain when India entered the ICC one-day International World Cup for the very first time. Indeed, escorted his team for the first time.
Why This Nickname?
The dangerous Dev has bagged various victories for his team. He is known for his capabilities of manoeuvring his team out of a sticky situation. These attributes make great leaders and fantastic cricket legends.
Of course, Kapil has a spot in the ICC Hall of Fame. His gameplay has shocked many people because he always achieved what seemed impossible. He was also made the coach for the national cricket team of India but only for a brief period. Dev was and is a Hurricane. Also, he belonged from Haryana so… The nickname grew on everyone.
Conspiracies Never Taint Cricket Legends
Kapil is widely known for never facing a run-out situation in his cricket career. Being the captain of the Indian national team meant that the captain must be equipped with immaculate captaincy skills. Dev had a successful sixteen-year-long cricket career which came to an end once his bowling started lacking the sharpness it once had. Thus, he retired but after his retirement, some unfortunate events occurred that caused minor inconveniences for Dev.
Cricket Legends and the Unsuccessful Spells
In 1994, Kapil bid farewell to his career as a cricketer, but he was not ready to give up on cricket altogether. Thus, he was the coach of the Indian national team for a brief period, from October 1999 to August 2000. Although playing on the field always brought him success, unfortunately, being a cricket coach did not sit right with him at all. Unluckily, he got mixed up in ugly matters that almost destroyed his reputation.
In 1999 Kapil was accused of being an accomplice in a match-fixing incident. This was certainly a controversy but sadly, he lost his coaching position due to the rumours and gossip. Nonetheless, his name was cleared, and all the charges were dropped. India's Central Bureau did a good job and conducted a thorough investigation into the matter.
If You Play With Them, Don't Play With Us
After the conspiracy was ruled out, Kapil finally relaxed. He was a man of great attributes and no one wanted him to be wasted. Thus, he was the Chairman of India's National Cricket Academy for a brief period, from 2006 to 2007. However, he was forced to leave this position as well.
Kapil became an executive of a privately funded upstart known as the India Cricket League (ICL). When this news broke out in public, he was immediately asked and forced to leave India's National Cricket Academy. However, in 2012 he returned home to the good graces of the Board of Control for Cricket in India (BCCI). Yes, Dev had left the ICL and was now back with the national governing body of Indian cricket.
Cricket Legends; A Lord and Knight
Belonging to the House of Lords in England while possessing Knighthood, Lord Ian Botham needs no official introduction. Undoubtedly, he is amongst one of the best all-rounder cricketers of all time. The history of the game is filled with pages of Botham's achievements and success stories.
An aggressive right-handed batsman and a right-armed medium-paced bowler, Ian Botham, has represented England in Test and One-Day International cricket series. However, it was his swing bowling that caught everyone's attention. In addition to this, Ian Botham was widely known to be a great friend. He always took a stand for his friends even if it meant that he might have to face some trouble on his end. Viv and Ian were just one friendship band away from being paired together for life.
Viv and Ian, Thick as Thieves
Vivian Richards and Ian Botham have always been close. Their close friendship has led to Ian making numerous decisions in support of his friend. Such an instance occurred in 1986 when he resigned from Somerset as a form of protest.
Ian was protesting for his friends Viv and Joel Garner who were sacked. Thus, he joined Worcestershire. Of course, he wanted to do the right thing while standing next to his friends. Besides, we all are aware that this sport is made up of raw talent, a bat, a ball and tons of conspiracies. If push comes to shove and you have to pick a side, you might find yourself in a grave situation.
Somerset, Scores and the Sun
Richards and Botham certainly made an iconic duo. Their partnership on the pitch was always on point because they were usually in sync. Not just on the pitch but also in their personal lives. Indeed, having a friendly face during a tedious match can boost anyone's morale.
The trivia states that when the pair made their debut together for Somerset was a sight to watch. Richards fell for a golden duck while Botham made his debut by scoring a hundred. However, among the wickets, Richards ended with figures of five for twenty-fine and Botham went wicketless. Jokingly Botham told his friend, and we quote: "Listen, Viv, from now on, you take the wickets and I'll score the runs." This iconic duo has left the crowd in awe numerous times and rightfully so.
Cricket Legends and a Family Tree of Cricketers
Ian was 15 when he decided to pursue cricket seriously. He aimed to play cricket for the Somerset County Cricket Club. It is visible that Botham was quite keen on cricket. The main reason behind this was probably the fact that both his parents were cricketers as well.
Ian was offered to play football for Crystal Palace F.C. but his heart was set on cricket. Indeed, he was a brilliant child who longed to play on numerous cricket pitches. As a very young boy, Ian often practised giving autographs to people. He had already contemplated that he will reach the skies. Which he did. His cricket career speaks for itself.
Ashes
Ashes tours are known to be quite famous in the history of the game. These tours have always served to be a learning curve for numerous cricket legends. Many players have impacted Ashes but, none had the impact quite like Sir Ian Botham. His immaculate performance wooed the crowd and he was celebrated for a long time. Ashes tours always brought out brilliance amongst the cricketers.
Botham was responsible for bringing an astonishing victory with just three performances, during the Ashes tour. Under the captaincy of Mike Brearley, England emerged victorious with mystical brilliance. He helped England with the Ashes with a margin of 3-1 against Australia.
He's the Man.
Yes, he was awarded the "Man of the Match" title and his phenomenal performance with both, bat and ball, certainly earned him this success. Scoring 399 runs and taking 34 wickets, Ashes was shaking. His dominance and panache had left everyone dumbstruck and to this day no one forgets Botham's performance in the Ashes.
More Harm than Good?
This is a debatable topic. Cricket is a sport that requires hard work and precision thus, players must fulfil these requirements if they wish to emerge successful. However, the stunt Ian pulled during the Ashes tours left the judges wondering whether it was simply brilliant or extremely foolish.
Setting dangerous precedents that are indicating that a player only needs inspiration and no preparation to win a match is quite risky. This situation can take an ugly turn if the cricketer is not prepared. Indeed, the entire team is left in a compromising position. Thus, what Ian did is debatable but without a doubt, his success was superhuman and his performance in Ashes can still make us nostalgic.
A Beefy Gorilla
Cricketers have funny nicknames which are not chosen by them. Even cricket legends have such hilarious pet names associated with them. Moreover, the history behind such nicknames adds a unique flavour to the game, and the cricketer as well.
Yes, Ian Botham had several nicknames bestowed in his honour. The most popular one is certainly 'Beefy.' Botham's physique was beefy, and he stood out from the rest of the players. Other than this, his large body type also earned him the title of 'Guy the Gorilla.'
Amongst the sea of funny pet names, Ian was known as 'Bungalow' in his childhood as it was falsely believed that he had nothing 'upstairs.' Yes, it means that people believed that he was dumb. But that was his childhood and Ian's 'glow-up' certainly left everyone flabbergasted.
Cricket Legends and Conspiracies, Two Peas in a Sad Pod
Controversies are inevitable for any player. Unfortunately, conspiracies are present in any sport and tackling these tragic incidents is always complicated. Such regrettable occurrences presented themselves in Sir Ian's cricket career as well.
The Flying Botham
Sir Ian Botham faced suspension in 1986. What might seem like a harmless and innocent mistake was certainly a big issue. Especially for a professional sportsman.
This suspension was for two months and was based upon the misconduct that Ian had smoked cannabis. Any form of drug use for an athlete is prohibited thus, Ian was asked to leave till his suspension was revoked.
Imran and Ian
After Ian's suspension, he made sure his cricket career is not harmed further. He was always on his best behaviour but eight years after his suspension, former Pakistan cricketer Imran Khan accused him and Allan Lamb of ball tampering.
Raging with anger, Ian filed a libel suit against Imran stating that his wrongful accusations were harming his reputation. This case faced a long battle in court. However, in the end, Imran was victorious. Ian was liable to pay all the damages and expenses, including those incurred by Imran Khan.
Putting Extra in Extramarital Affairs
Ian has been the subject of many controversies, both on and off-field. These uncontrollable rumours soon reached his personal life. False tails echoed that Sir Ian was having an extramarital affair. As a result, Ian publicly apologised to his wife Kathy, who was also the centre of attention of these rumours.
Technology Will Betray You
Poor Ian. Controversies never left his side. Recently, in 2014, Ian's Twitter account displayed some disturbing activity. Moreover, the media was responsible for creating mountains out of molehills. Ian, who was unaware of the entire situation, apologised and explained how his account was hacked.
The uproar formed when Sir Botham's Twitter profile picture was placed with a phallus (penis). Of course, no one in their right state of mind will ever do this. Especially a public figure who has wrestled with conspiracies throughout his life. Thus, when he stated that his account was hacked and he had no idea whatsoever, he was right.
Cricket Legends; Tricks We Can Use
Taking a walk down the Hall of Fame has been quite refreshing. The history of the game is quite rich and filled with many stories. Some cricketers were dealt an unfortunate hand while others are plain mediocre. However, everyone is not capable of demonstrating and practising immaculate dedication. Of course, let's not forget about hard work. Hard work is essential.
Cricket legends have taught us a lot. Our ancestors made mistakes that we can learn from. Stepping into the shoes of a legend provides an insight into their lives and their actions. Thus, let the ancestors guide you. Learn the valuable lesson – risks are involved in every game. No need to shy away. Be vigilant. Be brave.
Sharpen Your Brain, Chequebooks and Bank Accounts
Cricket is a game of legends and legends are worth the recognition they receive. Cricket legends will never be obsolete. Why? Cricket is also a game of the people. It brings them closer and makes them happy. But, on top of everything, cricket makes people wealthier.
However, before you step into the game, you must remember that rules might apply in cricket, but betting does not have any serious rules. Thus, always look out for yourself because no one else will.
The Oldest Cricket Tradition
Betting on cricket is not a new trend. In reality, the trendsetters can be traced back to England in the early seventeenth century. What might sound like the golden age was a nightmare. Many people were arrested on a daily basis whenever they failed to pay their debts. The betting world was in shambles. But, not to worry. The modern age offers more opportunities and gallons of fun to our keen betting enthusiasts.
Best Online Cricket Betting Sites
Just a simple search on an app or a browser can direct you to numerous best online cricket betting sites that offer an easy and friendly approach towards wagering. Famous and reliable online cricket betting sites such as 22Bet sportsbook is the right choice for any beginner.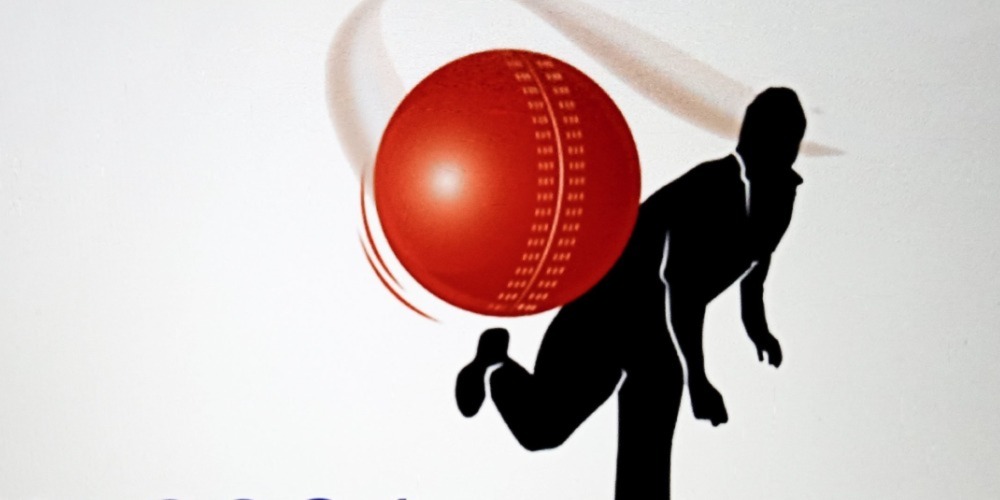 Initially, you might feel a certain pressure considering your money is on the line but always trust the process. Betting enthusiasts who are lovers of cricket and wish to make some side money must be quite excited… For sure. For sure. Cricket is the ideal sport for betting as it offers multiple markets and online cricket betting tournaments that enhance the entire experience.
However, We Are Waning You…
Cricket and betting are not for fools. You're will lose on the pitch and you will certainly lose in the betting ring as well. Any miscalculated move can cost you a fortune. As practised by the cricket legends, stay calm if you wish to not make any poorly calculated moves. It is advised that avoid placing intricate wagers without assessing the necessary odds. Especially if you have just stepped into your new betting shoes.
Do not let this overwhelm you. Do your research thoroughly. Study the tips and tricks that bettors usually use. Take your time, there's no rush. Aim towards placing smart and small bets rather than complex and hefty bets. On numerous occasions, a fool always slips and makes a mistake that costs him a fortune. Sometimes recovering from such a loss is difficult as well. Bankruptcy is serious and we urge you to play safely.
I Will Be Back.
Cricket is a timeless game. It is indeed a mysterious shapeshifter, adapting its ways through society and the changes that unfold. Gaining speedy popularity, it is spreading amongst the masses and proving to exist till the human race does not perish. Cricket will never be obsolete.
This game is rich with remarkable players who display immaculate talents, captaincy and sportsmanship on the field. Any one of them can be in the Hall of Fame. Many other cricket legends will walk this earth. Like their ancestors, they will also have odd conspiracies and theories working against their cricket careers. They will also struggle to achieve greatness like everyone else did and does. Cricket is a sport that brings people joy. It is constantly branching out in all directions. Cricket legends will keep coming. It is not over. Yet.