Have you ever wondered who the best performing cricketers are? No… Sexy athletes with BOMB bodies are not necessarily the top cricketers! Although, if you are a devoted cricket fan, you must have some favourite players to whom you swore your loyalty. However, before you laminate the list of your beloveds, have a look at ours!
Best Performing Cricketers; What Makes and Breaks a Good Player?
This aspect is very important when judging a cricketer. Although, every player is unique and has a different set of skills… But the key element is how they use these skills to their advantage and bring home victory. However, mere talent or abilities are not the key factors in making a good player.  So, let's dive in.
Cricket Formats; Master of All. Jack of None.
Without a doubt, one cannot deny the fact that the popularity of cricket is increasing. Cricket is certainly evolving as its fan base enjoys new formats. For instance, T10 has recently grown quite an audience for itself. Certainly, it is true, that cricket is changing which means, there is an influx of cricket players as well. This leads us to the next question: who are the best performing cricketers? Surely, mastering all formats of cricket is not a walk in the park.
Best Performing Cricketers: Why are they Special?
Each cricket format requires a unique set of skills. Moreover, every player is suited to a specific role that fits their skill set. Mastering all the skills to a degree of perfection is not just an achievement but also quite rare. For instance, the T20 series is quite fitting for batsmen with a special hitting ability for setting high target scores.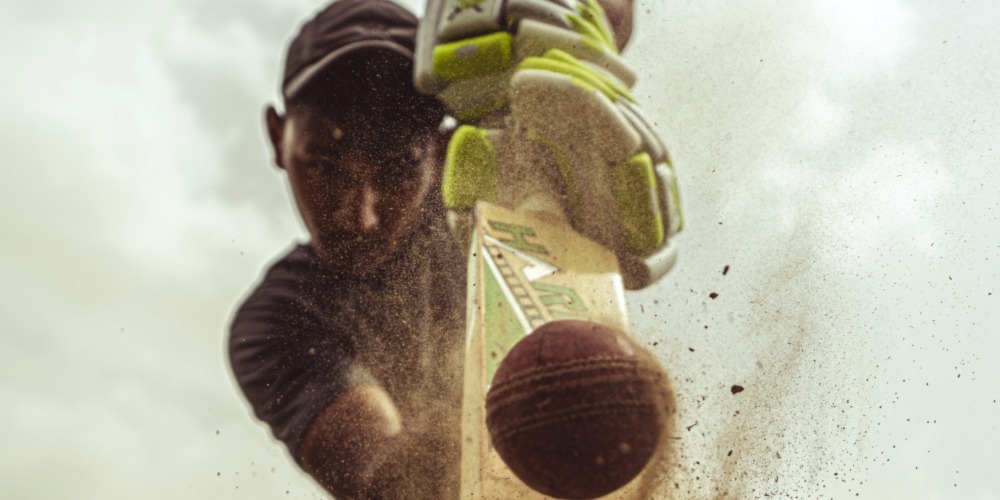 In addition to this, maybe players with in-built survival skills are more suitable for Test match cricket. Also, what about ODI? ODI's are certainly for the ones who have a temperament between T20I and Test series players.
Indeed, mastering all the cricket formats is difficult and we have stated this multiple times, but some players are truly gifted with talent. While the formats are changing and the competition is becoming fiercer day after day, being the best cricketer might seem hard. Moreso, it can even be close to impossible. However, the best performing cricketers in the world have perfected all the cricket formats, have a look!
Kane Williamson: Is Too Charming to be True.
He is cool and calm, gentle and soft-spoken, and very reliable. When we speak about the best performing cricketers in the world, we cannot forget about Kane. Kane Williamson is ranked number 3 on the list, and he certainly deserves it.
Above all, he has most definitely mastered all three formats of cricket gameplay. Moreover, he led his team into the World Cup of 2019. That is to say, his immaculate leadership skills and his rich game experience are why he is among the top-ranked cricketers.
Although even the master of all has a personal preference or a personal favourite. However, Kane's palette is more favourable towards the T20 series. His cricket career sparked higher notes whenever he played the T20 tournaments. Moreover, his gameplay is nothing short of a display of art. He plays the ball late but with an admiring charisma and determination… Certainly, every cricket fan dies to see it.
ICC Rankings; All Three Formats
The International Cricket Council has a ranking system that ranks each player according to their performance in a specific cricket format. Thus, as Kane has gracefully influenced the world of cricket, these are his rankings:
| | |
| --- | --- |
| Cricket Format | Ranking |
| T20 | 23rd |
| ODI | 8th |
| Test | 1st |
Virat Kohli: AKA King Kohli
Our beloved chase master, Virat Kohli is ranked at number two, and he certainly needs no introduction. Virat has certainly made the top tier when speaking about the best performing cricketers. Ranking high among the star players, Virat is India's most idealised cricketer and is widely popular in the world of cricket. That is to say, you do not have to be a cricket fanatic to know about Virat as his name fits cricket like a glove.
Thus, his name echoes on television multiple times – be it in the world of cricket or just mere television advertisements. Moreover, he is ambitious, very talented and amongst the best cricketers in history. Thus, Kohli; the former captain of the Indian national cricket team, has made quite a name in the world of cricket.
Furthermore, Kohli is the only other player, along with Babar Azam to feature in the Top 10 ICC batsmen ranking of all three formats. In addition to this, his average is above 50 in all cricket formats. Certainly, one might say that he is truly a talented player who has made a prominent mark. Although, the highlight of his career was the fantastic 82 he scored off 52 balls in the 2016 World Cup. In addition to this, his amazing partnership with legendary Dhoni left a strong imprint on the world of cricket.
Furthermore, Kohli is the fastest cricketer to score 25 ODI tons and the fastest to reach 75,000 ODI runs. In addition to this, he is ranked as the third cricketer in the world, after Rickey Ponting and Don Bradman, who scored three double hundreds in the calendar year. To sum up, Kohli is a fantastic cricketer who is worthy of a loyal fan base.
ICC Rankings; All Three Formats
| | |
| --- | --- |
| Cricket Format | Ranking |
| T20 | 7th |
| ODI | 1st |
| Test | 3rd |
Babar Azam: Desis Know Cricket Like No Other
Babar Azam currently is the only player who has mastered all formats to perfection and has certainly earned his spot in the big leagues. Indeed, he has worked exceptionally hard and we can admit proudly that he certainly is among the best performing cricketers.
In addition to this, he is the sole player who features in the Top 5 ICC rankings in all the formats. Furthermore, he was ranked number one batter in T20I and is the captain of his team in all three formats. Indeed, Babar Azam is brilliant.
In addition to the above, Babar helped Pakistan reach the number one position in T20I cricket. All of this was possible because of his immaculate command over the cricket formats. Moreover, he has scored 16 half-centuries in 44 T20I games for Pakistan.
This Lahori Batsman is certainly famous for his batting skills. For instance, he holds the record for most runs made by any batsman, after the first 25 ODI innings. Furthermore, he also earned the record for most runs scored in an ODI series.
ICC Rankings; All Three Formats.
| | |
| --- | --- |
| Cricket Format | Ranking |
| T20 | 2nd |
| ODI | 3rd |
| Test | 5th |
Best Performing Cricketers: All the Three Horsemen
Without a doubt, Williamson, Kohli and Azam have earned a special place in the world of cricket. Certainly, their names will echo the cricket stadiums for years and they will be remembered for decades as the ideal cricketers. Their fans will worship them till the end of time. Thus, it is safe to say that these gentlemen have changed cricket as we know it.
The top three are equipped with the touch game as well as the power game. Although, Rohit Sharma, David Warner, and Steve Smith are quite reputable star players as well. However, in the ICC batsmen rankings of various formats, they still need to master all the other formats. Thus, these top players are crème de la crème!
ICC Player's Ranking: How are the Best Performing Cricketers ranked?
Firstly, the MRF Tyres ICC Player Rankings is a table where the performances of international cricket players are calculated. Moreover, this rating method was designed by David Kendix to rank men's and women's teams across different cricket formats. In addition to this, the ranking is determined via a points-based system that is devised by doing a series of calculations which will lead us to the sophisticated moving average.
However, the players are rated on a scale of 0 to 1000 points and their points are influenced according to their performance in various cricket tournaments. For instance, if a player's performance is significantly improving then their points will increase. Similarly, if a player is performing poorly then their points will decrease.
Thus, the value of every player's performance is calculated using a smart algorithm. In addition to this, the algorithm is a series of calculations (all pre-designed) based on using various circumstances in the match. In addition to this, no human intervention or subjective assessment is needed in this process. The best performing cricketers in the world are ranked through this process hence, this system is highly efficient.
Best Performing Cricketers: Maybe Punt a Little?
The best performing cricketers are certainly famous in the betting world. To clarify, numerous betting and cricket enthusiasts enjoy wagering on their favourite players. This also signifies the support and loyalty one has for their star player or team. Although, some fanatics can also make random eBay purchases to support their team… Indeed, we advise you against it.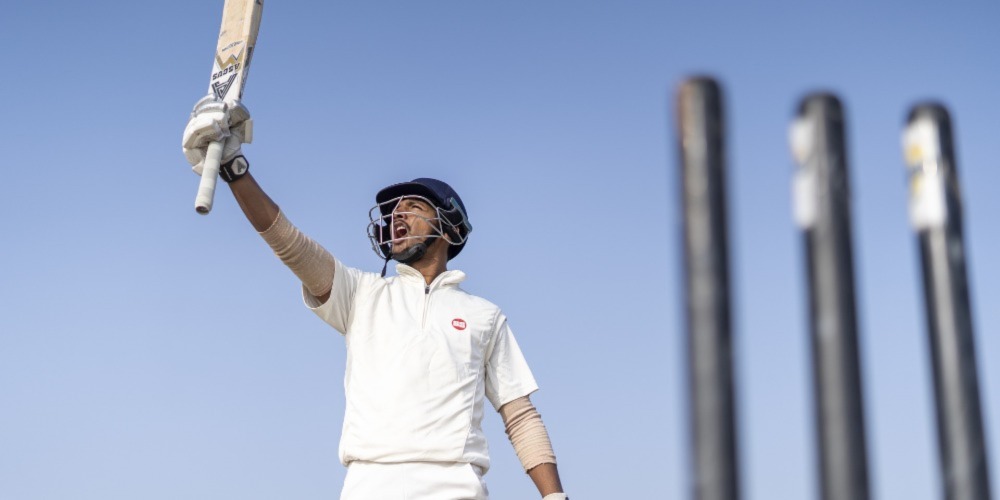 Nonetheless, it is important to understand that some players are excellent performers in one cricket format and might not be as good in other formats. There is no harm in that because the best online cricket betting sites like 22Bet sportsbook unfold numerous betting markets and events. You can certainly choose your favourite player but only after assessing the cricket tournaments and formats.
Before placing your wagers, always look for important cricket betting tips to avoid any financial mishaps. Moreover, one needs to be careful even when assessing their favourite players.
Injured?
We advise you to always do a background check on your player before you place any wager. That is to say, if the player of your choosing was injured in the previous match or was sick due to some other factor then do not bet on them. Moreover, even one of the best performing cricketers can have an off day but it does not mean you show your loyalty by spending your money. Now is not the time, Karen! Although, maybe, some other day. Certainly, some other day. Indeed, your loyalty knows no bounds but why be a fool?
Best Performing Cricketers; Test Series vs T20?
The best performing cricketers of your choice might lack some skill set in other cricket formats, but you need to recognize that. In addition to this, it is important to understand the strengths and weaknesses of the players you want to bet on. Online cricket betting is not a complicated process but choosing the correct player to wager on can be a bit confusing. Nonetheless, knowing a little amount of history of the players coupled with the knowledge of their area of expertise will certainly help you. Thus, this will aid you in the future when making smart bets.
Who is against Whom?
Indeed, there is a possibility that the player you want to bet on might be facing some difficult odds on their side. For instance, if the player of your choice is facing a spinner who is excellent on a dusty pitch and your star batsmen's throat is parched due to the dry air then evidently, batting will be difficult. However, if you decide to place your wager on the spinner then you might win because the odds are suited to their favour.
Dear Punters, Your Hearts Don't Belong Here.
If you are playing with your hearts then certainly stop playing. The betting world is not child's play, and one cannot take this lightly. Moreover, placing foolish bets based on your emotions will backfire horribly. Thus, we are strongly advising you to always leave your heart at the door when picking your betting choices. Indeed, bankruptcy is not a joke.
Wear your Heart on your Sleeve when…
If you are still reading then surely you are a fan. Numerous cricketers have walked on pitches that have either made them victorious or given them disappointments. However, it is significant to analyse and appreciate the cricketers who were shaped to become fantastic sportsmen.
Thus, we recommend you support your favourites whether they are in the top rankings or not. It will certainly make a huge yet substantial difference in a player's performance. Moreover, cricket thrives due to the passion true devotees have for their favourite teams and players. To sum up, we need you as much as you need us.