In cricket, everyone knows the umpire. However, the scorer is also an important part of the game. Especially when it comes to international championships. Therefore, in this article, we are going to discover how scoring works in cricket. Because this career is available for all cricket fans who understand the statistics. However, they have to work together with the Umpire.
Therefore, an offered score is given out when the Umpire has told the scorer to upgrade the board. Furthermore, we are going to explain how to practice scoring at home. Because this skill is valuable for everyone who is a sportsbook bettor. Therefore, if you wish to be successful at the best online cricket betting sites. Then you should learn scoring for sure. Keep in mind that a bettor doesn't need to know how to score. However, it makes life much easier.
How Scoring Works In Cricket
According to the Lords, there are three main laws of cricket established about scoring. Therefore, to understand how scoring works in Cricket, you have to understand Law 3. These are the following rules:
3.1 Appointment of scorers – Two scorers shall be appointed to record all runs scored, all wickets taken and, where appropriate, several overs bowled.

3.2 Correctness of scores – A scorer must ensure that the scores are matching on both boards. Furthermore, they must consult and agree with the umpire at every interval other than the drinking interval.

3.3 Acknowledging signals –The scorer must accept all signs and instructions given by the umpire.
The definition of the scorer is simple. Because they are the people who are updating the scoreboard. Furthermore, they are counting the runs achieved by a player during the match. However, they must always follow the instructions of the umpires.
How To Be A Scorer
According to the ECB, you need an official license and portfolio to become a professional scorer. Therefore, there are many layers of scoring in cricket. Because you can simply practice scoring at home to keep track of your match. However, you can also use scoring to determine a wager at the sportsbooks. Ultimately, you may decide to enroll as a scorer in your career and get one of the three-level degrees.
Therefore, the ECB is one of the most prestigious certifications you can get as a scorer. You have three levels and each is offering different possibilities and skills to learn. However, keep in mind that you need to be passionate about the game to be able to attend a professional match as a scorer. Therefore, there are three layers of understanding of how scoring works in Cricket. However, a scorer is much more than just listening to the Umpire.
The Most Important Information To Understand
To understand how scoring works in cricket, you have to go through the most important information available. Therefore, you have to understand the basic signs and definitions of scoring. These are the following: 
Caught – c

bowler – b

Leg before wicket — lbw 

st stumped – st

hit wicket

run out

Byes

leg byes

no-balls – Empty circle

No balls with runs – Empty circle with the number of runs in it

No ball byes – Dots in the empty circle
Furthermore, the most important thing to understand is to learn the Duckworth Lewis Stern CPD module. Because it is the newest way of calculating scores and winning plays. However, back in the old days, it was simply the Run Rate In Cricket that determined the winner. Therefore, you will also have to understand how to adapt to the innovations of the game. Furthermore, you will have to learn the linear cpd module and the electronic scoring cpd module.
Easy Way To Learn How Scoring Works In Cricket
In our modern world, there are many ways to educate yourself. Therefore, you don't necessarily have to attend real-life matches to learn how scoring works in cricket. Because all you have to do is to turn on the television or the replay of a match. Then you should pull out your pen and paper and start noting down the runs scored. Keep your eyes on the Umpire's body language instead of the players.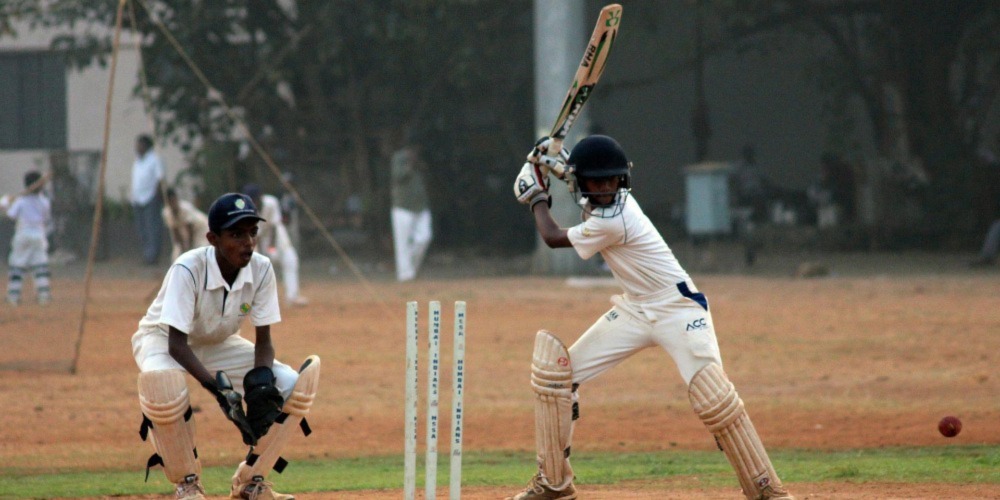 Furthermore, if you are fond of technology, you may use services such as  Cricket Scorer. However, you need to first understand the basics, such as how to read scores in cricket. Furthermore, there are many useful mediums. For example, you can find educational Youtube videos. And of course, if you wish to go a professional, then you should aim for a certificate.
How Scoring Works In Cricket At Home
There are many different modules and ways to explain how scoring works in cricket. However, the easiest explanation is that you have to draw a basic table. In this table, you will score down every single run and penalty. However, you have to be efficient with space, therefore you will have to use the official shortcuts for the cricket terminology.
Furthermore, you will need to mark the bowler and the fielding team with either b or c. When a match is finished, you will be able to keep track of the runs. Furthermore, you will have to use circles under the boxes to mark the reason for dismissal. The best advice for you to start with is to create an additional row that is supposed to be empty. Because if you run out of space, then you can continue writing into a blank row.
Practice Scoring With Online Sportsbooks
Another great way to get comfortable about how scoring works in cricket is using sportsbooks. Because when you are placing your live bets during a match, it's hard to calculate the current status. This is why you should always keep track of your matches. However, if you are not interested in becoming a scorer. Then you will find information made available by professional or hobbyist scorers on the internet. Therefore, no matter if you are interested in scoring or not. You can still enjoy 888Sports without worrying about not understanding the current match. Because a scorer is a professional, educated, and trained individual.
Click here to check out the latest cricket news